Parent Information -
Children's Mental Health & Wellbeing

'Kindness is free, sprinkle that stuff everywhere.'
At St Anne's Church Academy, we aim to promote positive mental health and wellbeing for our whole school community (children, staff, parents and carers). We understand the importance of positive mental health and understand that this is just as important as physical health.
Our role in school is to ensure that children are able to manage times of change and stress, and that they are supported and can access help when they need it. We are striving to ensure that children learn what they can do to maintain positive mental health, what affects their mental health, how they can help reduce the stigma surrounding mental health issues, and where they can go if they need help and support.
Children and young people may experience a wide range of social and emotional difficulties which manifest themselves in many ways. These may include becoming withdrawn or isolated, as well as displaying challenging, disruptive or disturbing behaviour. These behaviours may reflect underlying mental health difficulties such as anxiety or depression, self-harming, substance misuse, eating disorders or physical symptoms that are medically unexplained. Other children and young people may have disorders such as attention deficit disorder, attention deficit hyperactive disorder or attachment disorder.
As a school we  ensure that Social, Emotional and Mental Health is at the heart of our school. We aim to support children in recognising their emotions and develop strategies to regulate their emotions and have a toolkit of calming activities. We ensure that we enable children to have the time and space to regulate their emotions and practice de-escalation strategies to enable them to be  'Ready to Learn'. We have dedicated staff who have accessed a range of training opportunities to embed interventions such as Thrive and Forest School.
We support children's mental health in school in a number of  ways:
All our staff support children's wellbeing through strong caring relationships and our child centred positive behaviour policy.
Our Learning Mentors, who are mental health first aiders, work closely to support children's emotional needs.
Our PSHE lessons support emotional well-being and encourage children to learn about physical and mental health.
Learning mentors run a nurture groups using the Thrive approach.
Calm club/ Forest school/ nurture  and wellbeing groups at lunchtime / gardening club
Active play leaders and playtime buddies support relationship building during breaktimes
Wellbeing after school clubs
---
'Action for children'
Free advice for parents/carers around supporting their children's Mental Health, Behaviour, Sleep and much more.
Also Free 1:1 confidential live chat with a parenting coach.
https://parents.actionforchildren.org.uk/
'Active Challenge' 
If your family would like to take part, please complete the form: https://forms.gle/qJNNNGMnKHq2eSCH6
We are lucky enough to be working collaboratively with the Grand Pier, Revo and Hutton Moor who have all donated small prizes! Let's get active!
Please see link for top tips from Young Minds, for talking to young people about the events happening in Ukraine:
https://www.youngminds.org.uk/parent/blog/top-tips-for-talking-to-your-young-person-about-the-events-in-ukraine/?utm_source=email&utm_medium=march_newsletter_2022
Over the last week or two, many of us will have been watching events in the news with a mixture of shock and horror, especially those of us from – or with friends and family from – the affected areas. Even without a direct personal connection to the conflict, it's natural that seeing all the footage coming out of Ukraine, whether on the news or on social media, may be taking a toll on us. It's important to recognise this, even if we are committed to paying attention, showing solidarity, or seeking to help the victims.
If you're a young person and it's important to you to keep up-to-date, try to limit your news intake to 15 minutes before and after school, while also finding time for self-care. It's a great impulse to want to help those suffering, and this is something you can look into if you're able, but it's also important to look after yourself. If you're a parent or carer, have a look at our blog on how to talk to your young person about difficult news stories. Our love and support goes to all those who are being affected right now.
The NSPCC website has great advice and support for parents during the Covid-19 pandemic. The website covers tips and advice on some of the follow
ing:
– Staying home alone
– Online Safety
– Talking to your child about Coronavirus
– Coping with tantrums
– Supporting SEND children during Covid
– Returning to school
– Working from home
– Lockdown and separated parents
– Arguments, conflicts and family tension
– Taking care of your mental health
– Getting support
https://www.nspcc.org.uk/keeping-children-safe/coronavirus-advice-suppport-children-families-parents/
If you're a parent and feel like you're struggling right now, there's support available. You can visit the link below on parenting and mental health. You are not alone.
https://www.nspcc.org.uk/keeping-children-safe/support-for-parents/mental-health-parenting/
Returning to school after lockdown – Some great tips from Young Minds for when supporting young people with returning to school after lockdown:
https://youngminds.org.uk/blog/supporting-a-child-returning-to-school-after-lockdown/
Mental Wellbeing and COVID19
Young Minds have a range of resources to help parents support children who are feeling anxious and also parent advice to other parents:
https://youngminds.org.uk/find-help/for-parents/parents-guide-to-support-a-z/parents-guide-to-support-anxiety/
https://youngminds.org.uk/media/3762/coronavirus-parent-to-parent-advice-guide.pdf
Please also have a look at the 'useful links' section on the right hand side of this page.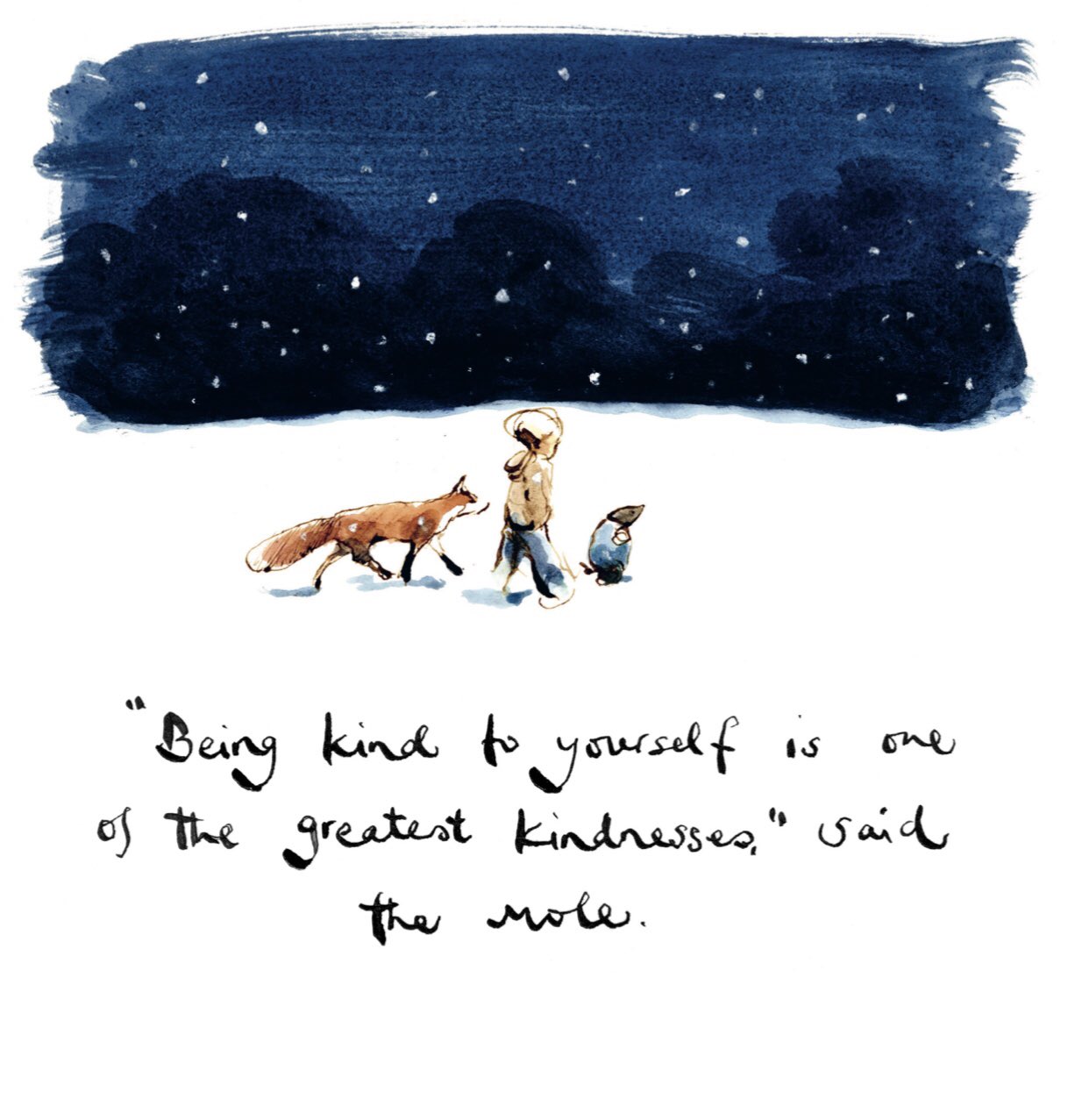 'Everybody Worries' is a FREE picture book by, Jon Burgerman to let kids know that it is ok to be worried about the pandemic. You can read it for free here:
https://home.oxfordowl.co.uk/books/jon-burgerman-everybody-worries-free-ebook/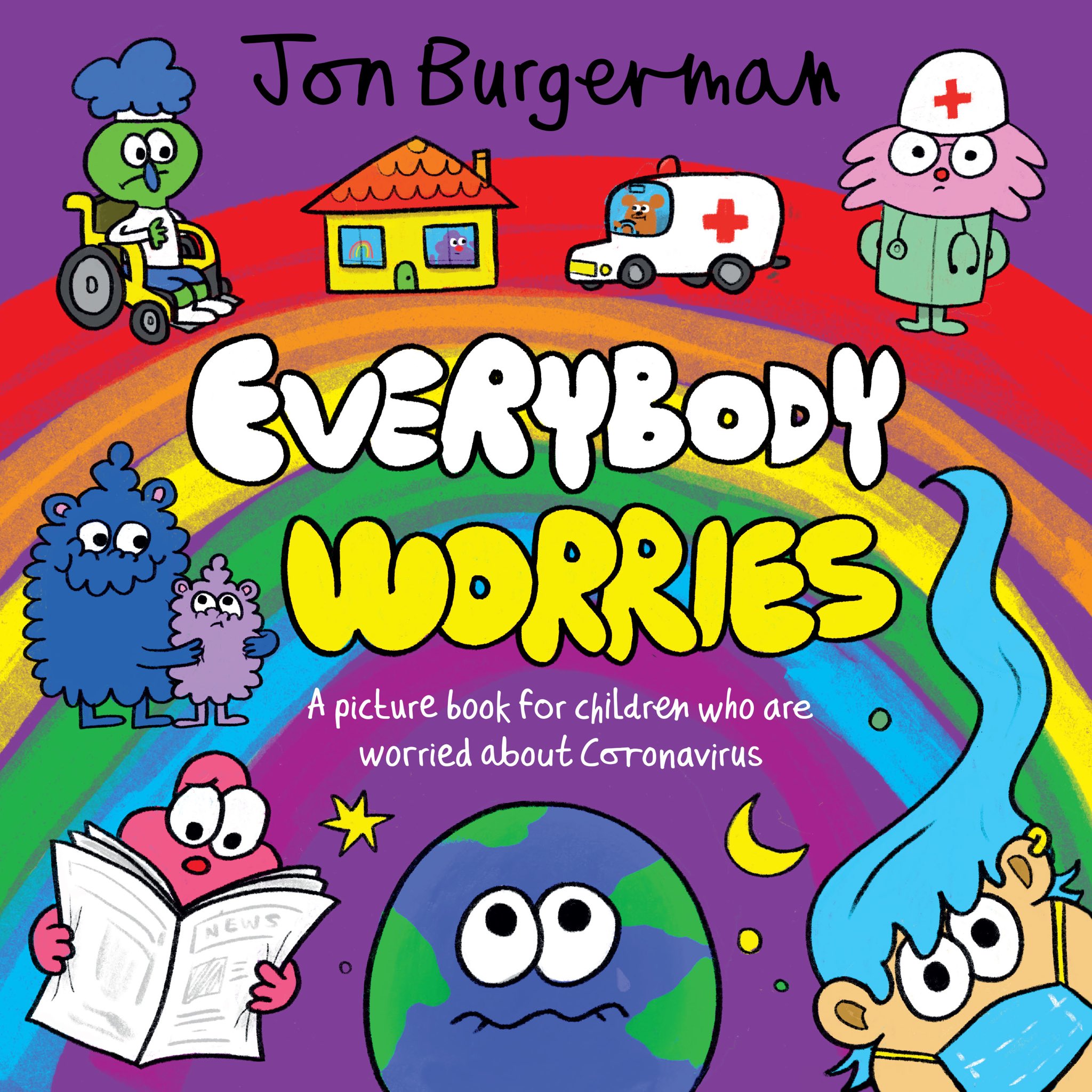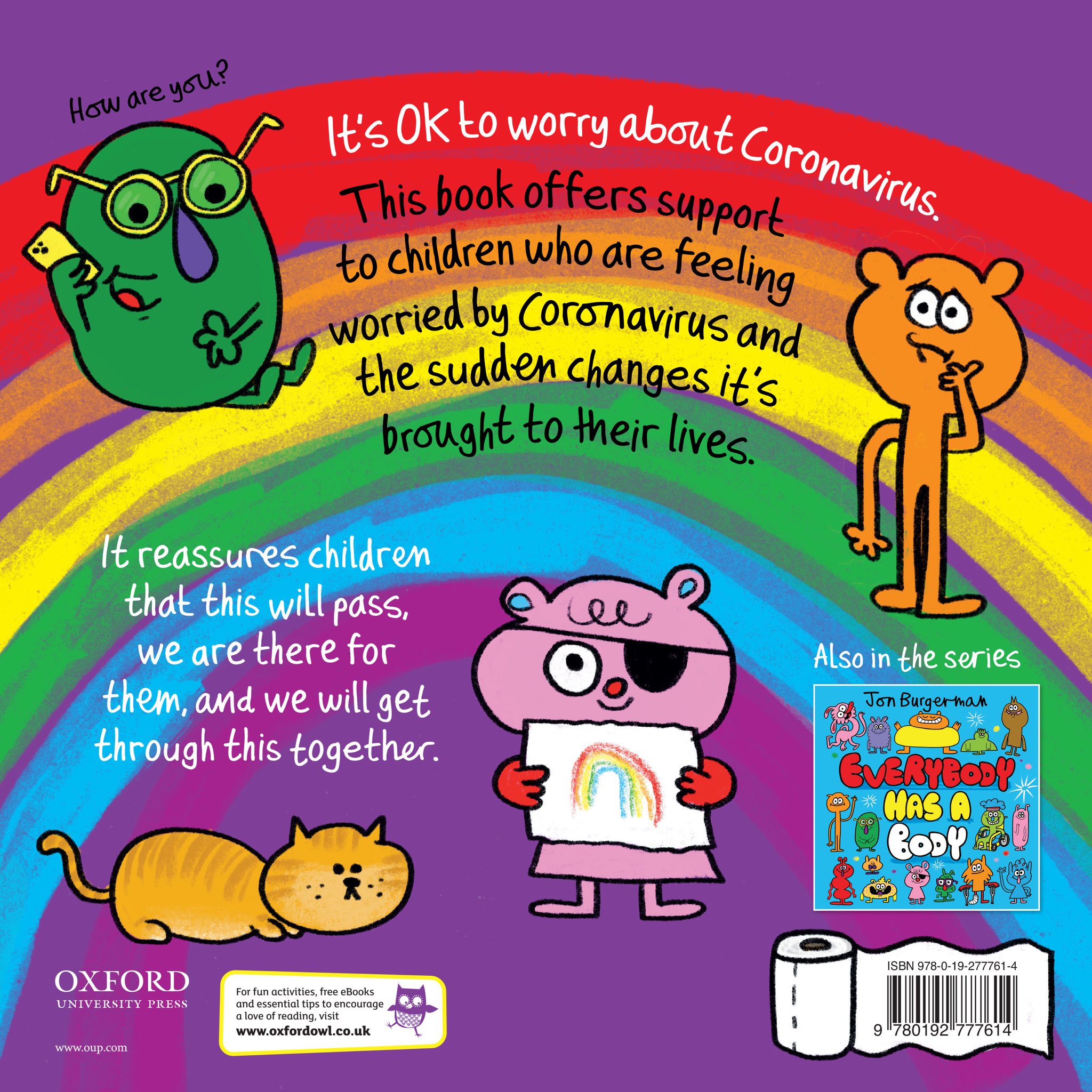 Supporting children with change. Another great resource from Young Minds:
Activity:
Can you create a daily map of activity to aid your mental health? What would your wheel of wellbeing look like?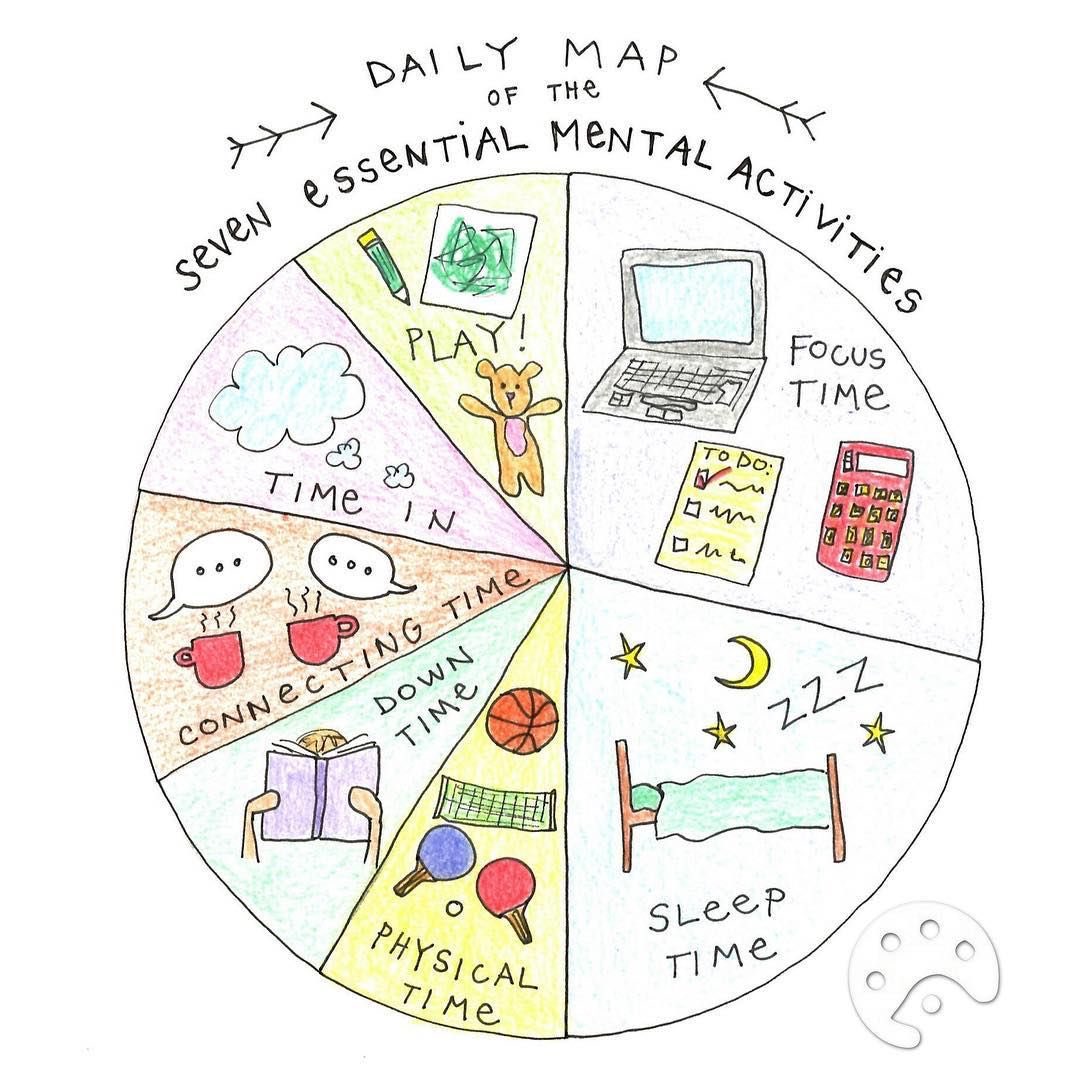 Supporting children to be emotionally resilient – Top tips: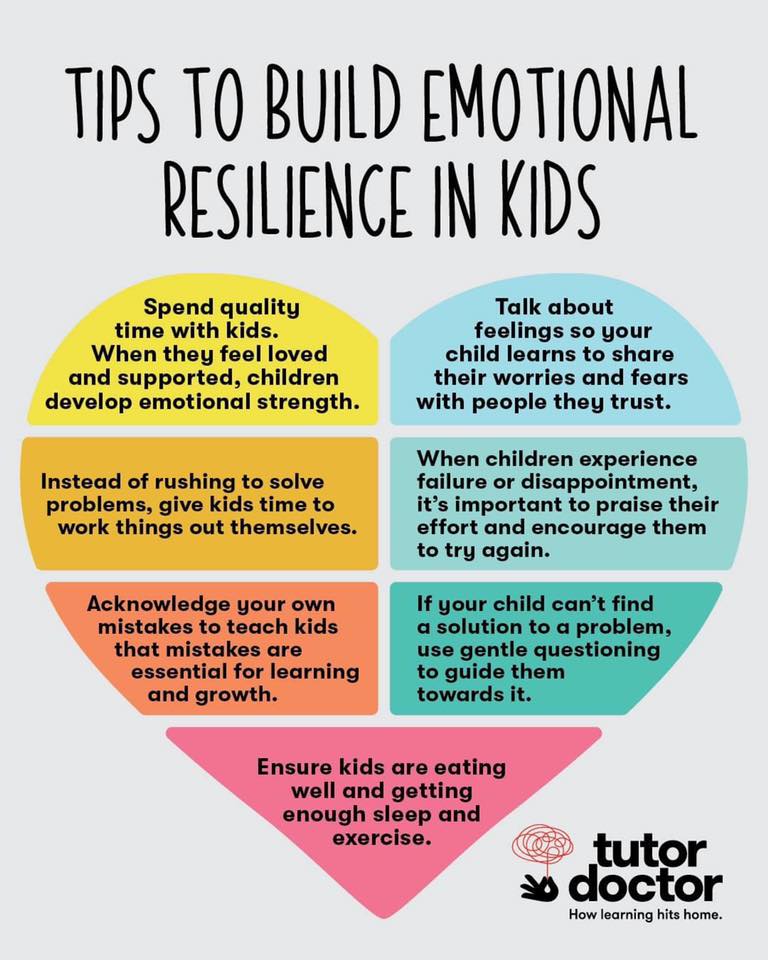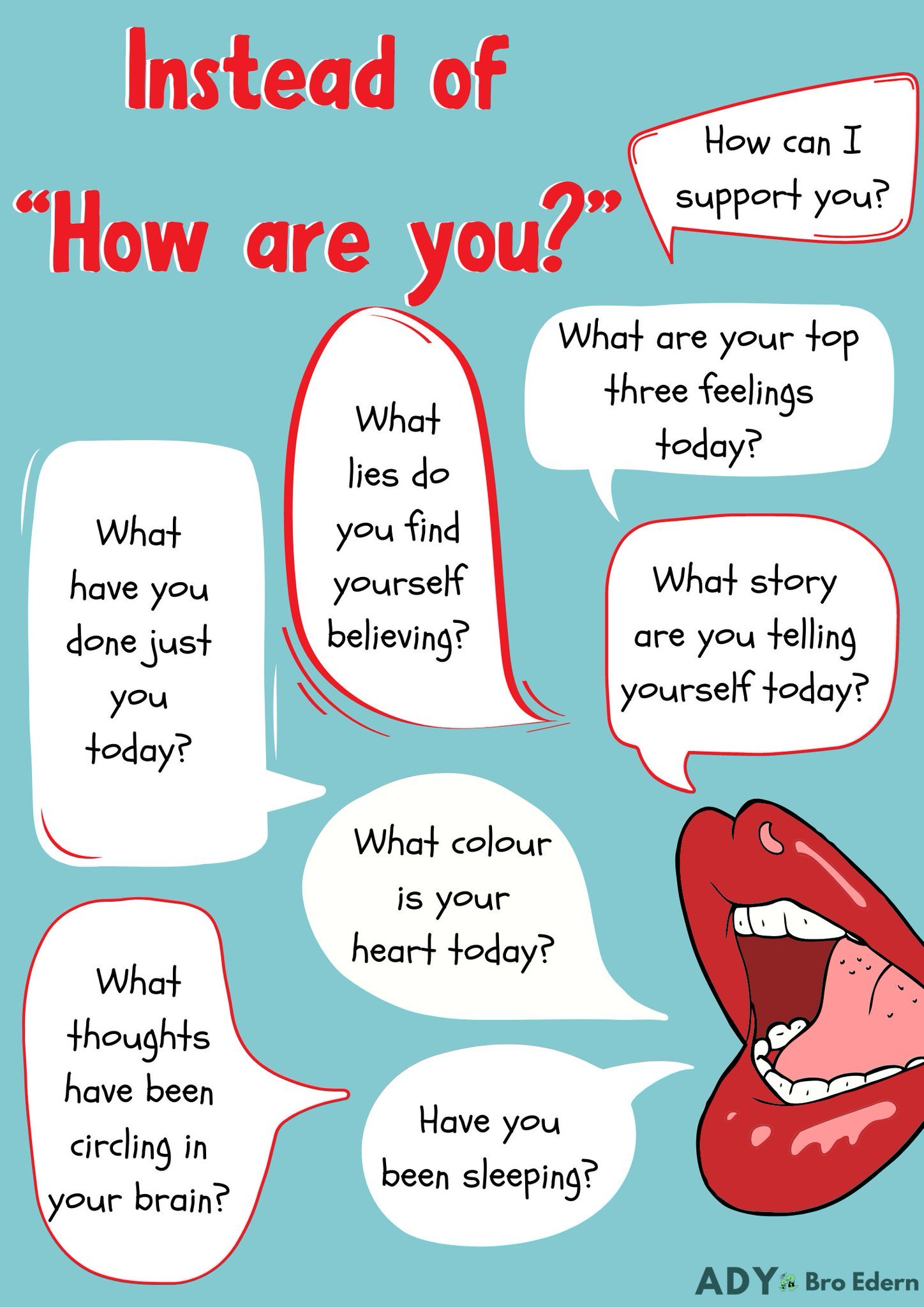 Mental Health Network Meeting – February 2020
We were very interested to hear about the 'Reading Well for children' from the library around children's wellbeing and Mental Health. The collection of books are avaiable now in all North Somerset libraries and can be borrowed for FREE!  Get down to your local library this half term. More information can be found in leaflets available in the school foyers or at your local library.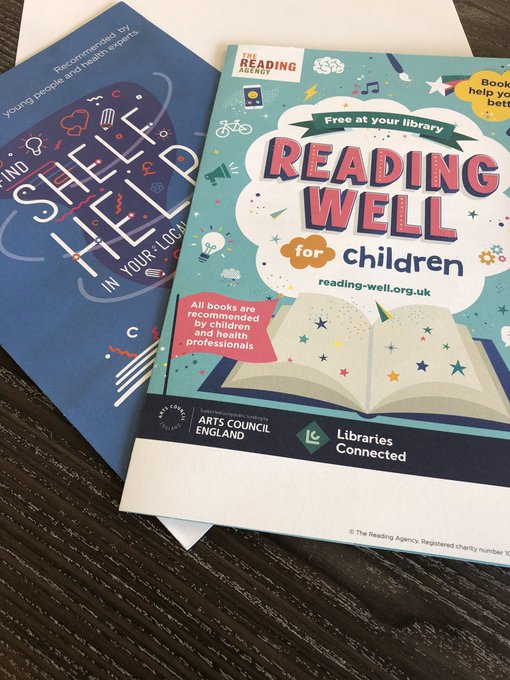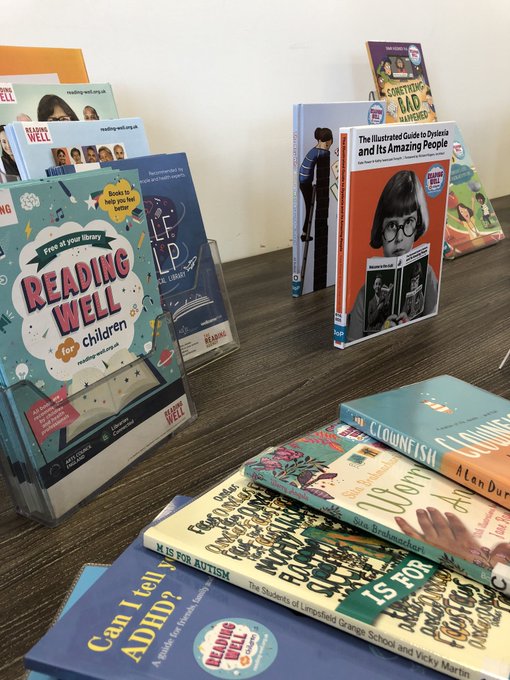 Children's Mental Health Week 2020
Children and staff have enjoyed exploring our feelings display this week as part of Children's Mental Health Week.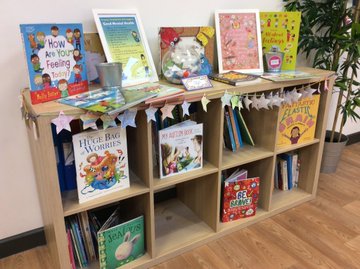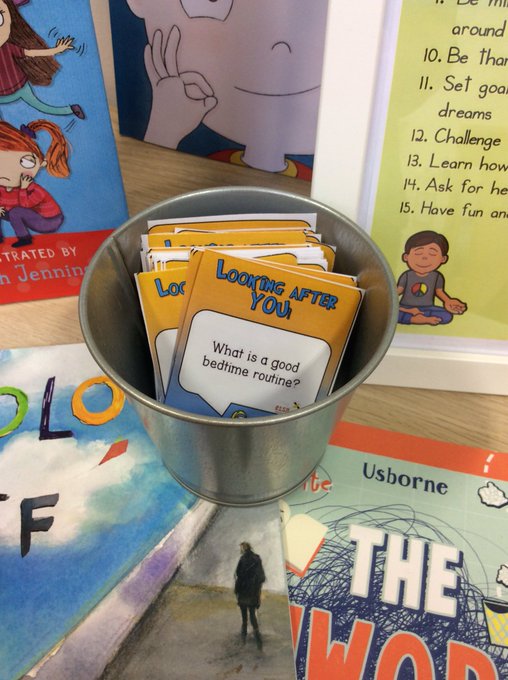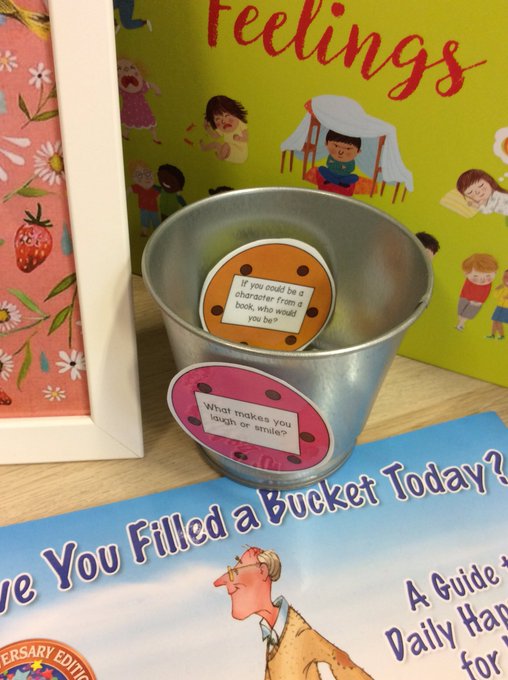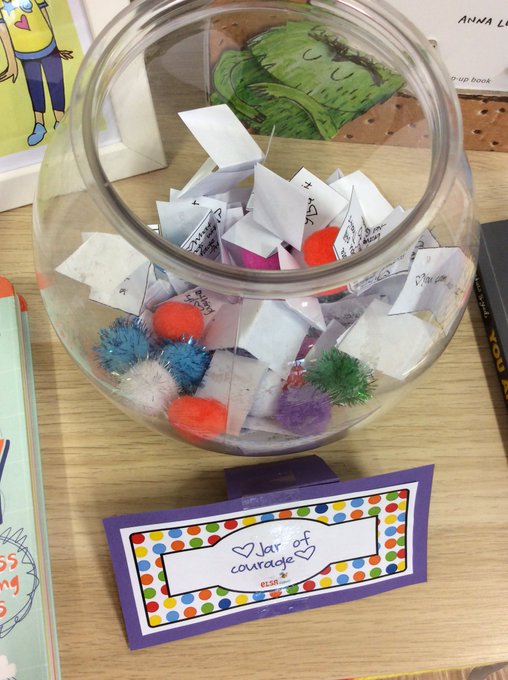 Year 1 have been talking about mental health. We know that we have to take care of our feelings and the thoughts that we have to keep us in good mental health. Mrs Dance and the Year 1 Crew discussed a range of different feelings and when we might feel them. We enjoyed two books: 'The Colour Monster' and 'Have you filled your bucket?'
'I feel angry when my mum says no and I want to do something.' Amelie
'I feel peaceful when I am sleeping in my bed.' Flo
'I feel happy when I play with my sister.'  Bella
'I feel happy when I am in my sandpit.'  Leia
If your bucket is full you are happy and when your bucket is empty you are sad. A bucket filling person is a loving, caring person who says and does nice things to make others feel special. When you treat others with kindness and respect, you fill their bucket. We thought of lots of different ways that we could fill others buckets. When you are a bucket filler, you make your home, your school, and your neighborhood better places for all!
During Parliament on Monday, we discussed our star qualities, what bravery looks like and what might stand in the way of us being brave.
Reading books together with your children are a great way of exploring emotions and providing opportunities for discussion.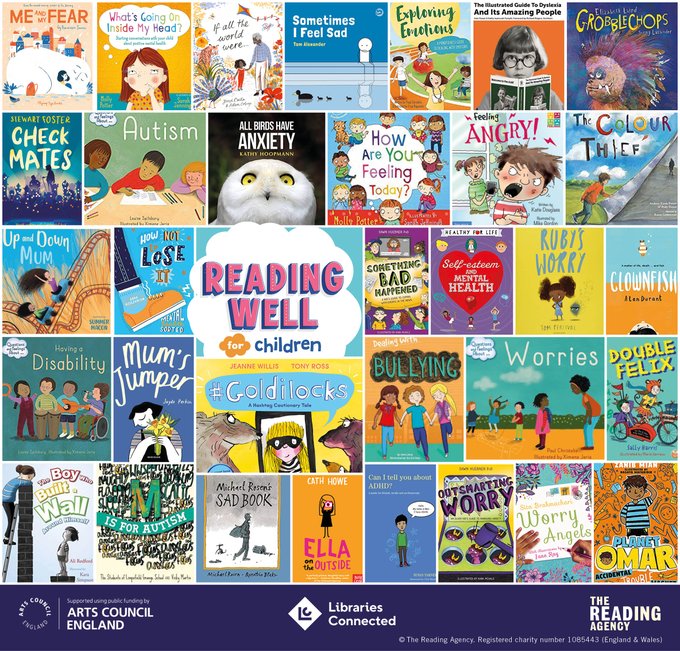 The Woodland Trust and Children's Mental Well-Being
Getting children outdoors and exploring green spaces can ease anxiety, reduce stress, and improve their mental wellbeing. Read more here: http://woodlandtru.st/oMHI0
The Happy Newspaper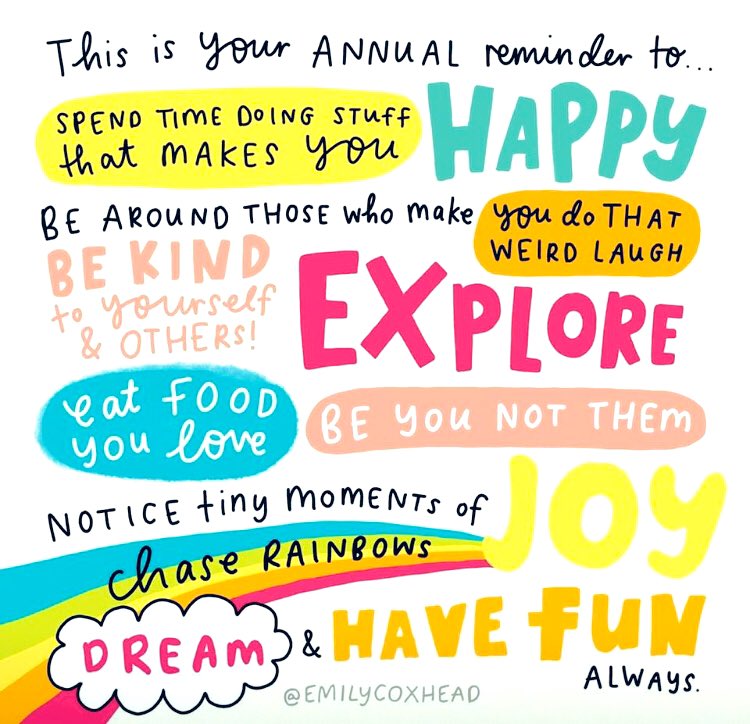 November 2019 – Social Media and Children's Mental Health
Ever wondered how social media can affect mental health, particularly of young people? Here's a great infographic from @natonlinesafety to give you some top tips for everyone's wellbeing…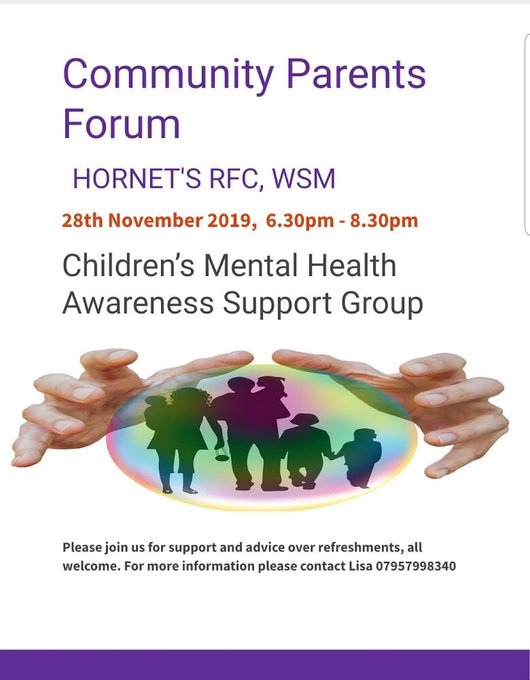 December 2019
I love this idea and worth using for children and parents needing a 'mindful minute' over the busy Christmas period.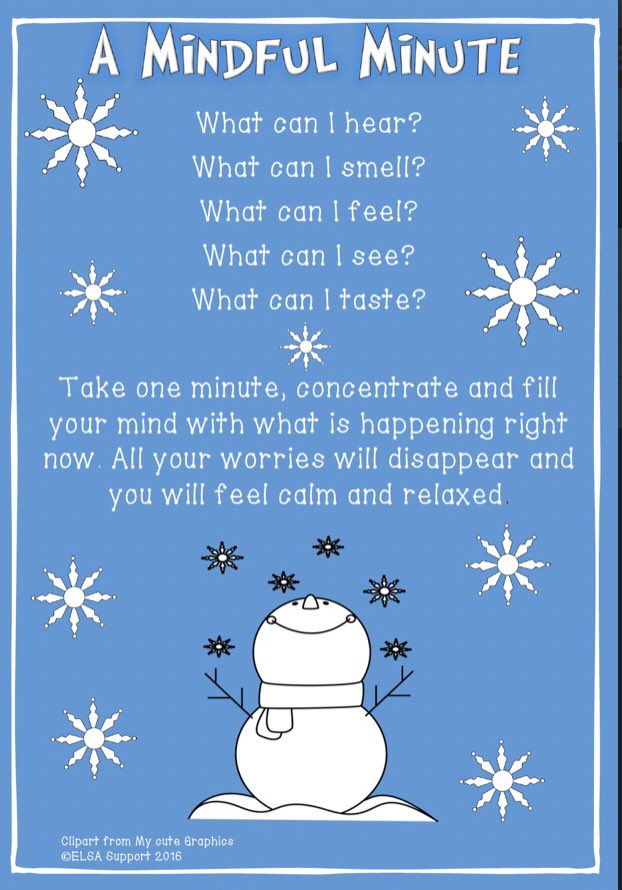 Please make sure all your little ones (and us big ones) are getting enough sleep. Especially at this time of year when there is a lot going on- it makes us happier, healthier humans.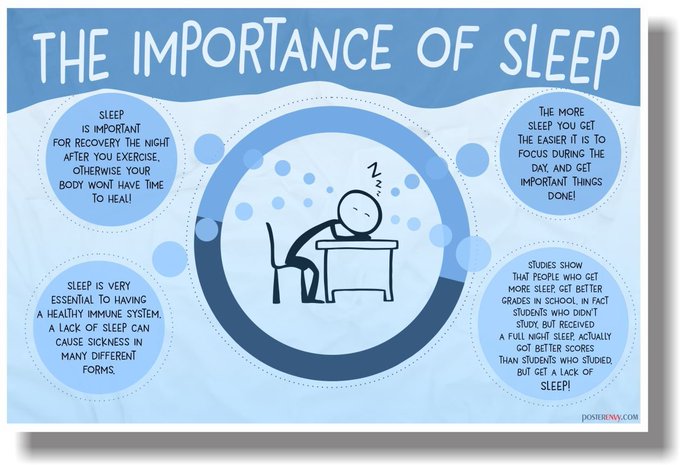 National Online Safety
(@natonlinesafety)

has a whole school community approach to

#OnlineSafety

providing resources for teachers, parents and children to ensure that children are safe online. Why not check them out.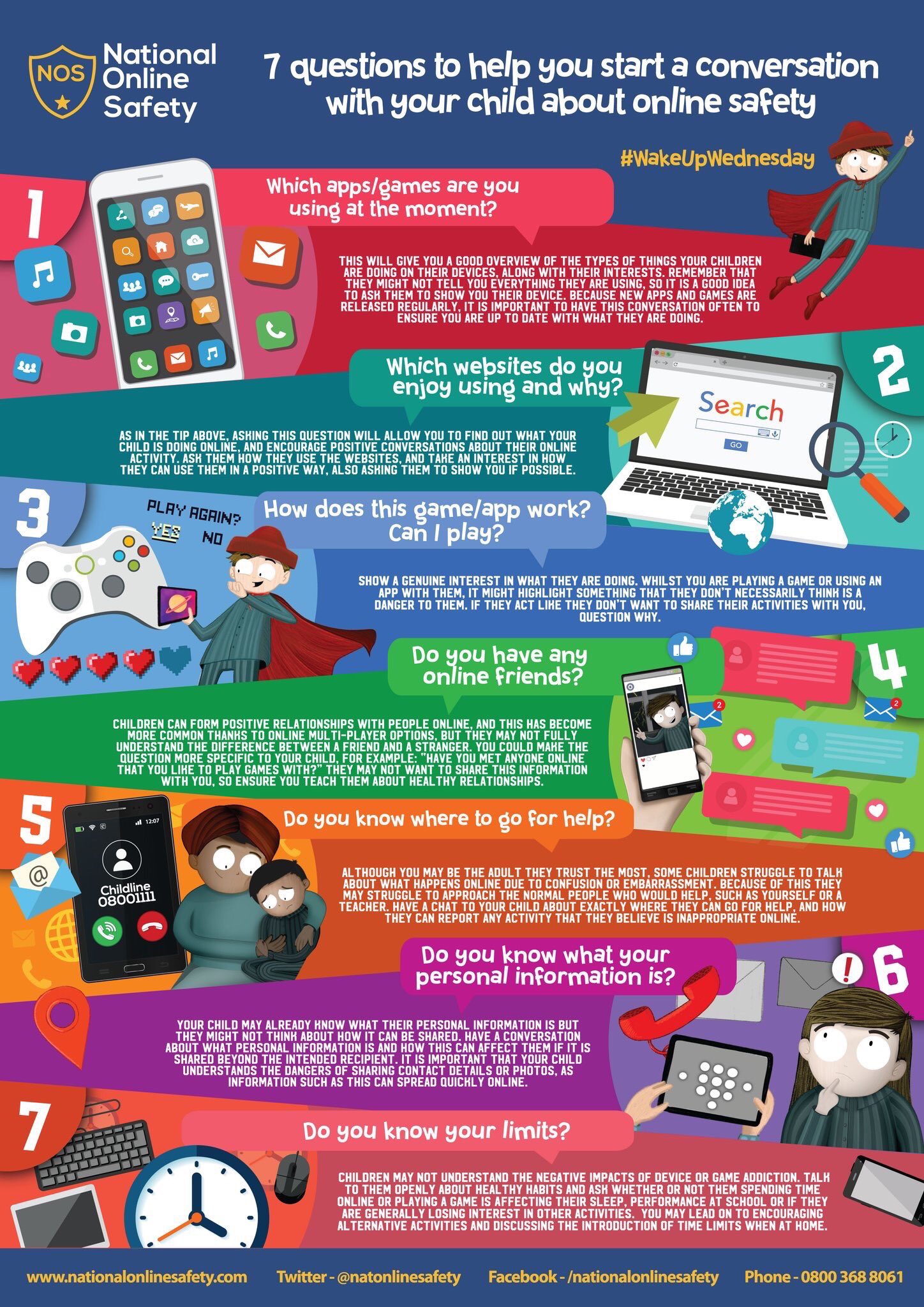 November 2019
Everyday is kindness day – Be kind to one another.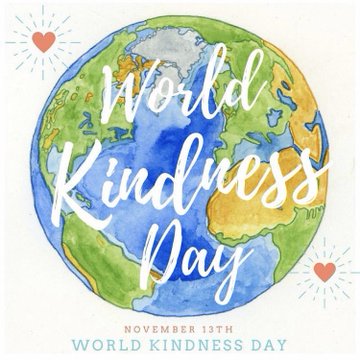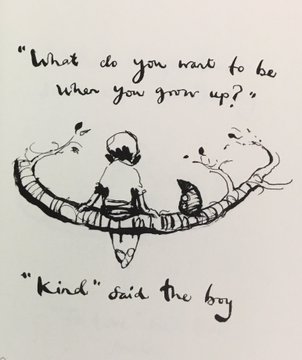 There is so much more evidence to show how the great outdoors and nature can improve our mental well-being. How do you enjoy the outdoors?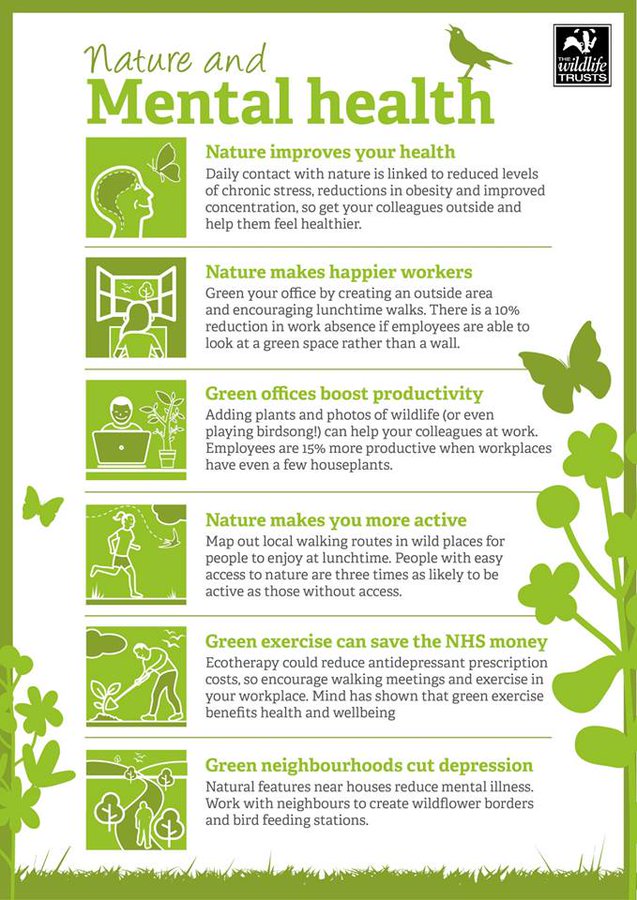 Be kind to your mind and ensure that you and your children are getting enough sleep.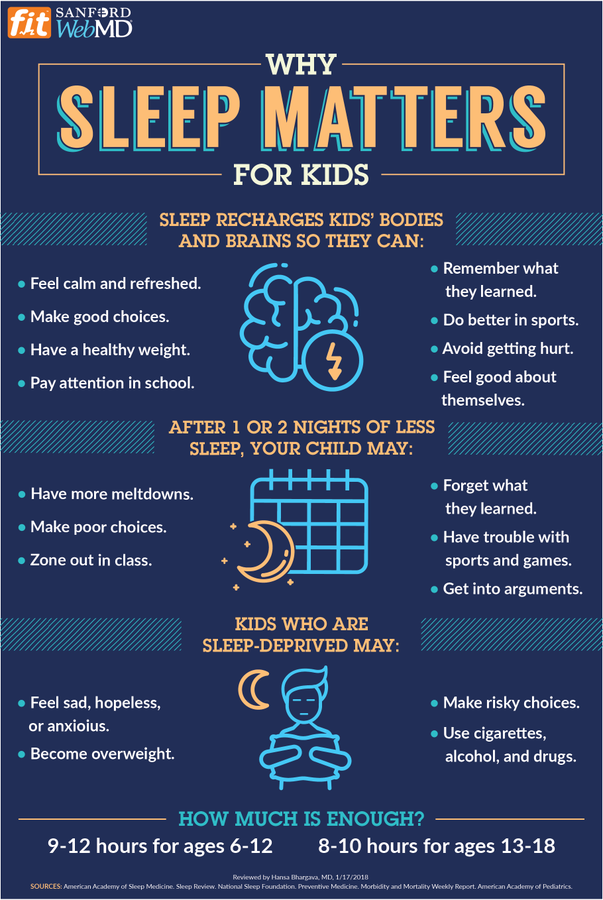 October 2019
World Mental Health Day –

Let's make our mental health a priority today and every day.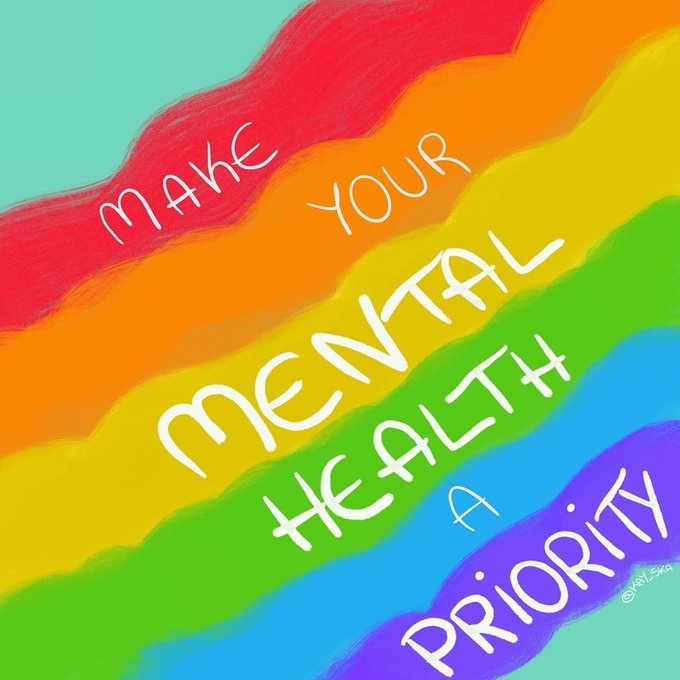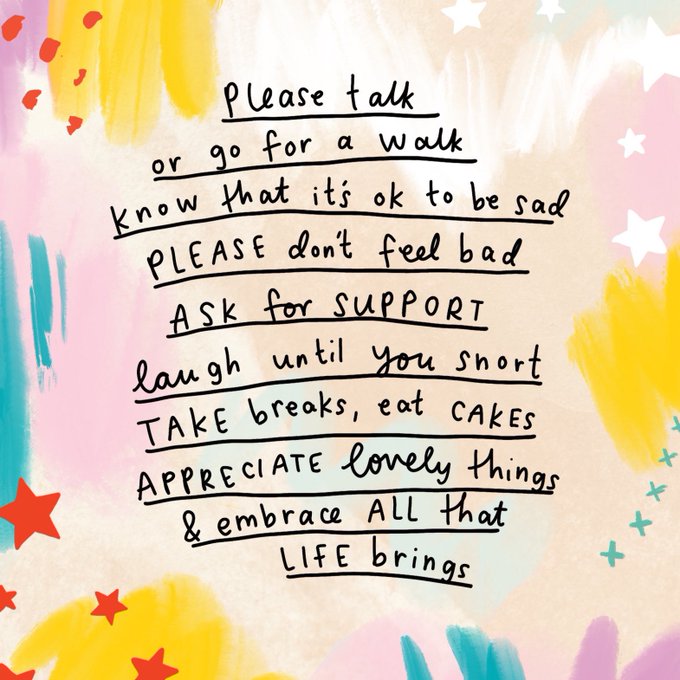 Action for Happiness – @actionhappiness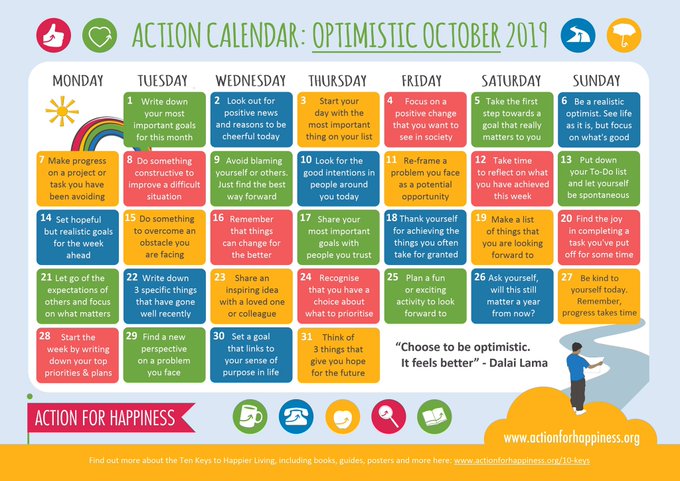 Gardening allows you to enjoy time outside in the fresh air, allowing you time to think, reflect and produce some delicious food and beautiful flowers. Great work gardening club!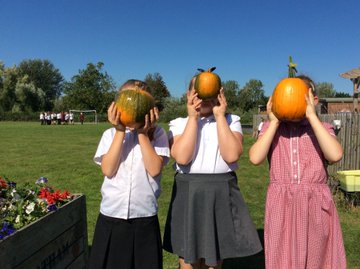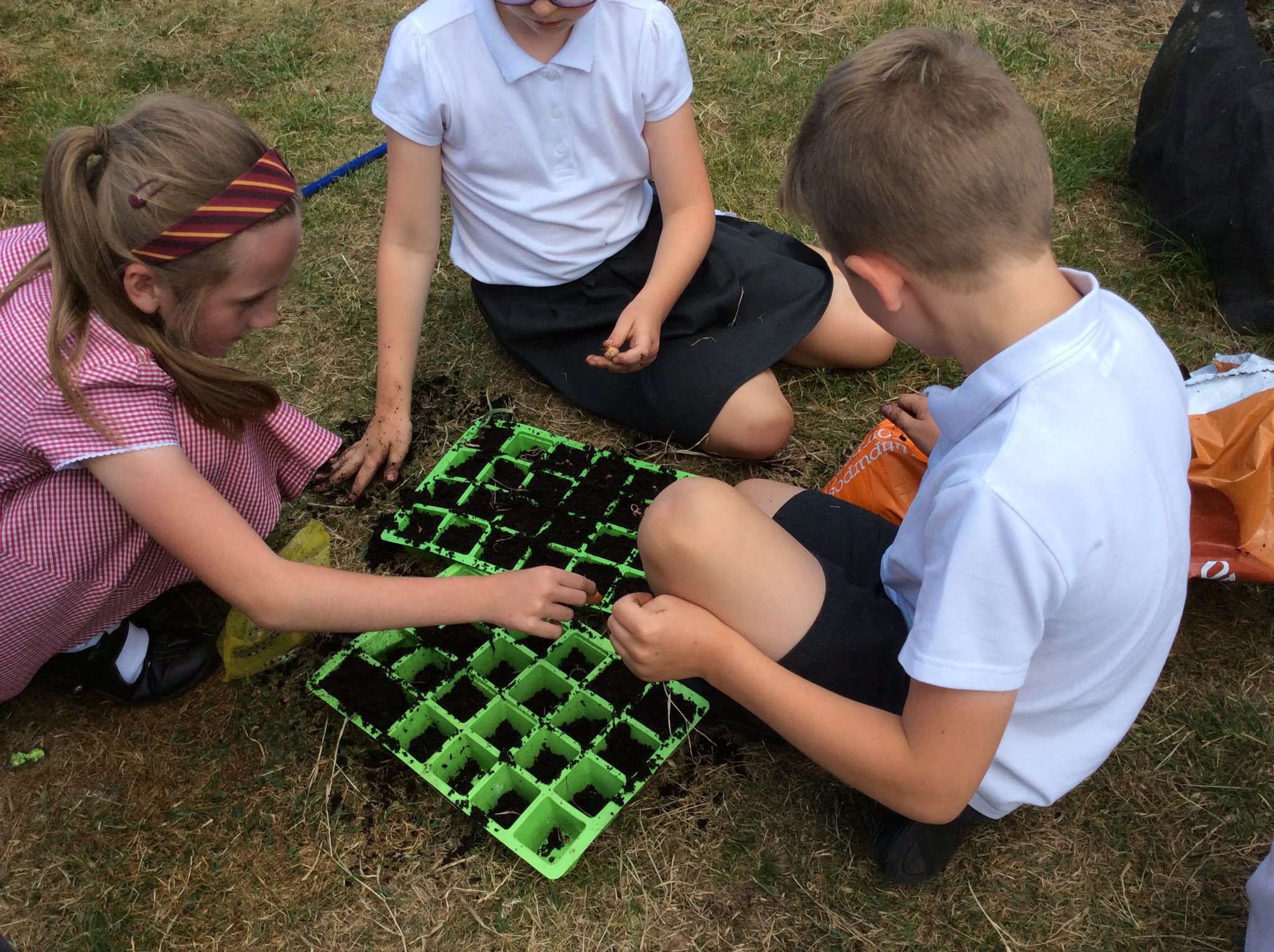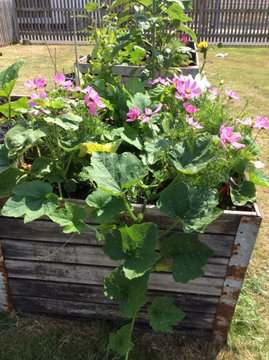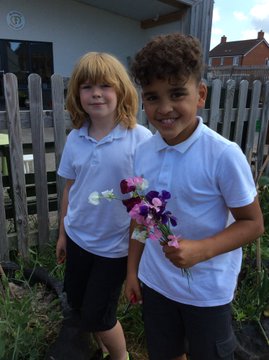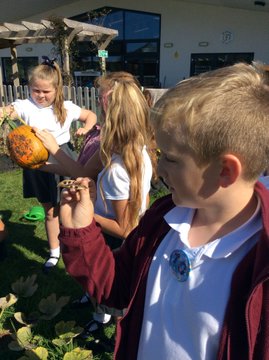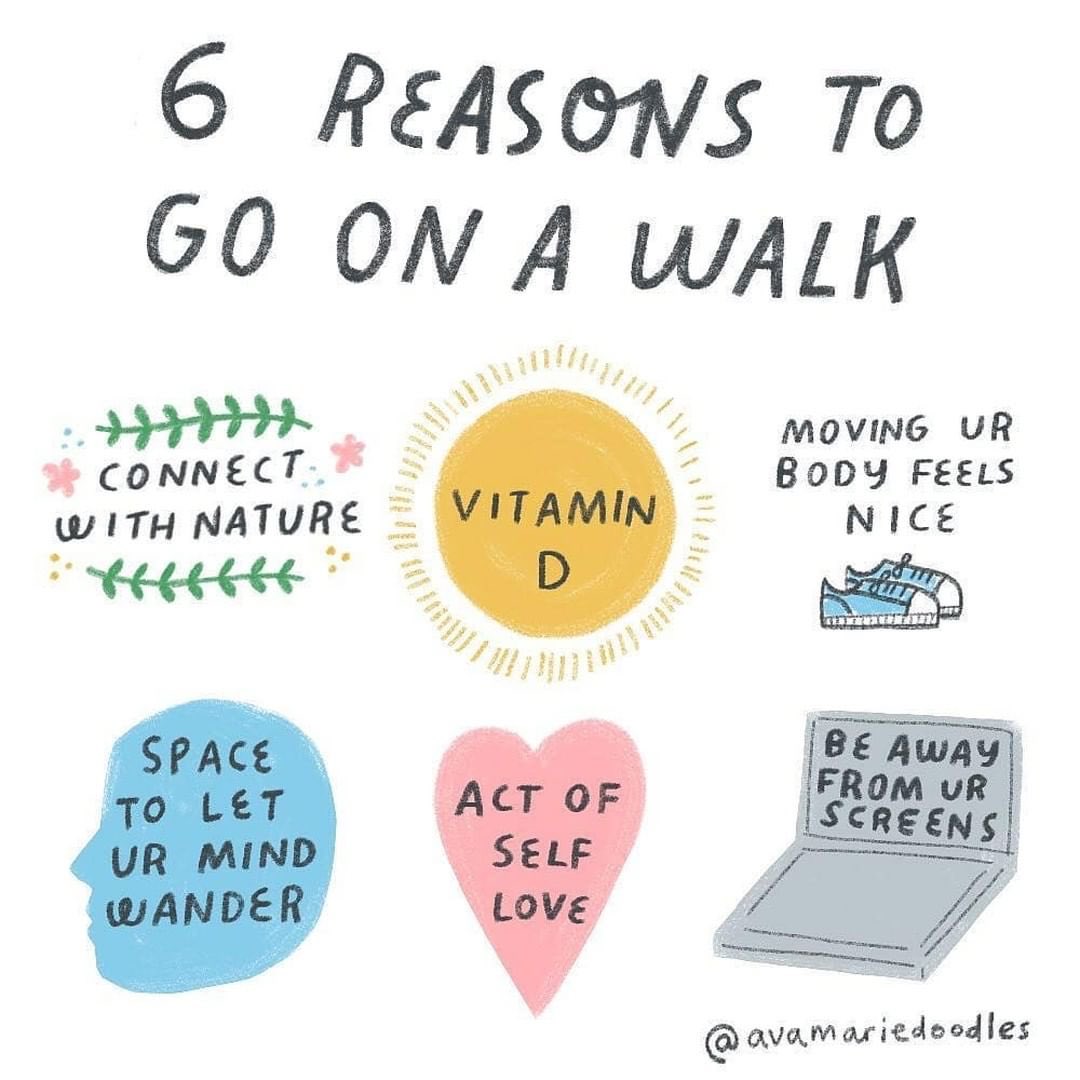 Mental Health First Aid England
"Give yourself something to look forward to on a Monday, whether it's wearing the new outfit you've bought, organising a nice lunch out, or planning something fun after work. This will give you something positive to think about on Sunday night."
Please take a look at this video – Talking Mental Health by Anna Freud National Centre for Children and Families.
Sometimes, additional support is required and we can offer this via our Learning Mentors – Mrs Few and Miss Hockey.   They are both ELSA (Emotional Literacy Support Assistant) assistants which means they are trained in topics such as social skills, emotions, bereavement, social and therapeutic stories, anger management, self-esteem, counselling skills such as solution focused and friendship.  Our Learning Mentors will work with a child either individually or sometimes in a small group, using activities targeted to the child's needs.  Our Learning Mentors also attend regular clinical supervision with an Educational Psychologist and meets with other locally trained ELSAs to offer support and swap good practice.  For more information about the Learning Mentor role, please see the Learning Mentor page in the About Us area of the website.
We also believe these websites could provide families with additional support and advice:
North Somerset Emotional Health Directory : North Somerset Emotional Health Directory
Anna Freud National Centre for Children and Families
There are also a number of useful contacts available within the Mental Health Liaison Team – Weston General Hospital – http://www.awp.nhs.uk/media/788425/mental-health-liaison-weston.pdf
Samaritans Freephone 116 123
SANELINE 0845 767 8000
Alcoholics Anonymous 0845 769 7555
No Panic 0808 808 0545
Womankind 0845 458 2914
Addaction 01934 427 940
National Drug Helpline 0800 776 600
NHS Direct 0845 4647
MHFA explaining the 'Stress container':
Small steps to look after your own and your child's emotional health and advice on where to get help: