Classes 2019-2020 -
Year 1 @Hewish 2019-20
Calling all budding singers – Looking to the rainbow challenge!
Don't forget to read the help me guide and see the resources attached to get involved in this challenge!
As a Church school we spend time every day in the act of Worship where the whole school comes together as a community in a time to reflect, pray and sing. As a school, we LOVE singing and the children are always enthusiastic about new songs.
I am sure you will have seen many videos being made of choirs singing in isolation in various forms on the news or social media. Each one is wonderful and so we have decided to create a St. Anne's whole school singing video with a beautiful song which links nicely to the Christian value of HOPE.
The song we have for you to perform is called Looking to the Rainbow. It has been written especially for schools to perform during the Covid-19 lock down by Nick & Becky Drake (Worship for Schools Organisation).
Term 5
As we start Term 5 very differently to how we would have liked, remember to keep smiling, stay safe and continue to share your wonderful learning with us via our communication platforms. We really hope you have enjoyed the beautiful weather over the Easter break and spent some time making wonderful memories with your loved ones. We are missing you very much and hope we can return to some form of normality very soon.
Term 4
Google Classroom information – Google Classroom Guide for Pupils and Parents PDF
17/03/2020
Today, we have sent out a link via email and text asking you for your  permission to create a google classroom account for your child/children. To enable us to provide our children with an online learning platform, we need gather this information as quickly as possible before sending out instructions, guidance and logins to support you with using this if you are a family who is self-isolating or in the event of the possibility of a school closure.  If you have any questions, please speak to your class teacher or Mrs Hardy-Smith.
Week 1
Term 4 – Week 2
Religious Education
In RE this week we learnt The Bible story of 'Jonah and the Whale.'  We thought about how Jonah felt when God asked him to go to Nineveh. We thought about that what God wanted him to do was not the same as he might of wanted to do. We learnt that it's not always easy to do things that we have been asked to do but Christians believe that if you trust in God's word he will help you and guide you.
Maths
This week we have been learning how to find half and quarter of a shape and quantity. Our previous learning on division helped us to be successful. We know that two halves make a whole and that if you split a whole into four equal parts these are called quarters.
English
Last week we the learnt the story of the 'Three Little Pigs' off by heart and re told the story in a writing assessment piece. This week we have learnt an alternative version called 'The Three Little Wolves and the Big, Bad Pig'
We sequenced each story and looked at the similarities and differences between the two versions. We have fantastic story ideas in year one so we decided to plan out own version of the story. First we planned the characters and thought of adjectives to describe them. The cute, fluffy foxes and the massive spiky hedgehog is just one of our ideas. We then planned the materials that the three little characters would use to build their houses. We had to think about the properties of each material so that next week we can include this information into our story. We then drew a story map of our own innovated version to help us think through our ideas. I am super excited to read these stories when they have been written!
Learning theme
We had such a great time learning how to make stop motion movies this week. In these movies we retold the story of the three little pigs. We had to keep trying and improving our film making skills as to begin with we kept taking pictures of our hands. We also learned that you need to move the props a tiny bit between each photo.
We have also learnt about some different materials and their properties and this helped inform our decisions when choosing the materials for each house for our innovated story.  We also looked at the different types of homes that people live in such as bungalows, trailers, semi-detached houses, tents and terraced houses to name a few.
Healthy me
This week we have learnt how to make sure our hands are really clean.
World book day
Everyone looked really fantastic dressed as their favourite book character today. We enjoyed listening to stories and drinking a hot chocolate. Great effort everyone!
Term 4 – Week 1
This week in Year 1:
English –
In English this week the children were learning how to retell the story of the 3 little pigs using actions! We then thought our story could be made a little bit more exciting so we learnt synonyms for said and adverbs to describe how something is being said. We really enjoyed getting into role as the characters and thinking about what they would be saying to each other. We learnt lots of exciting synonyms for said such as mumbled, screeched, screamed, whispered and muttered. We also learnt some exciting adverbs to describe such as loudly, quietly, suspiciously and nervously. In our next lesson we learnt about how we can write a detailed description of a character, we explored different adjectives to  best describe not only what the characters look like but also how to describe them as a person. We then learnt about how we can correctly punctuate sentences containing 2 or more adjectives using the power of 3! We also learnt how to use similes to make our writing really exciting!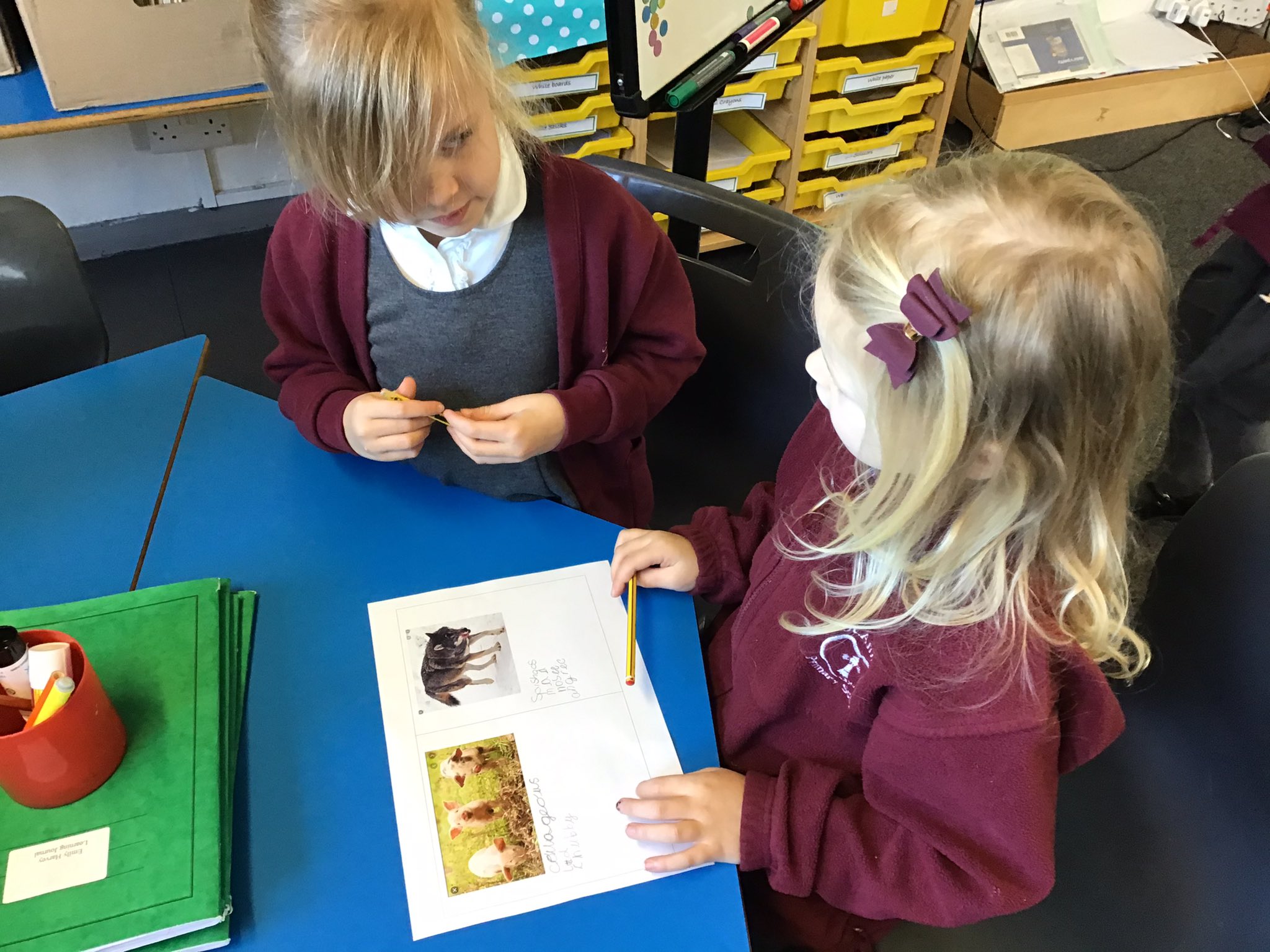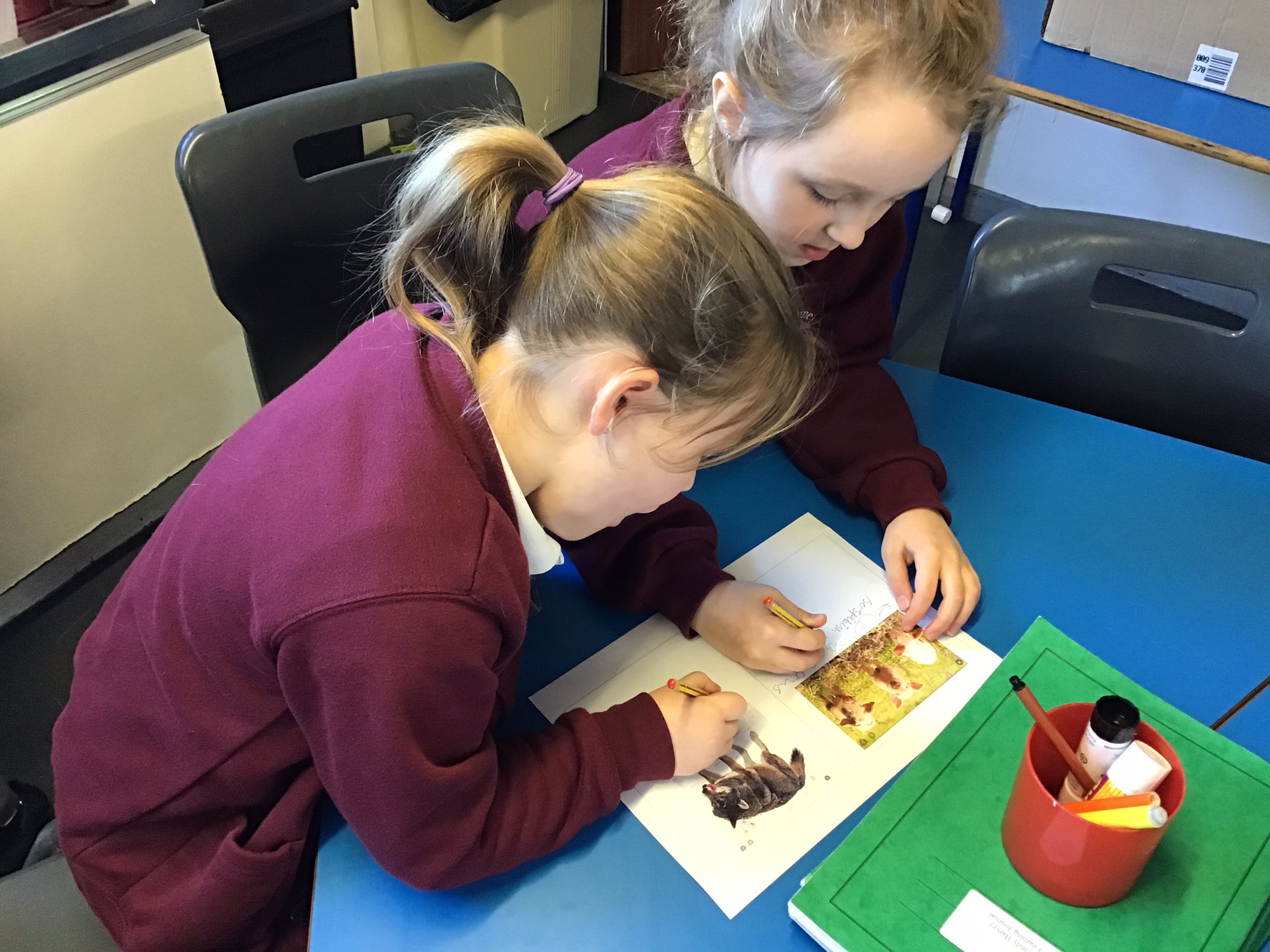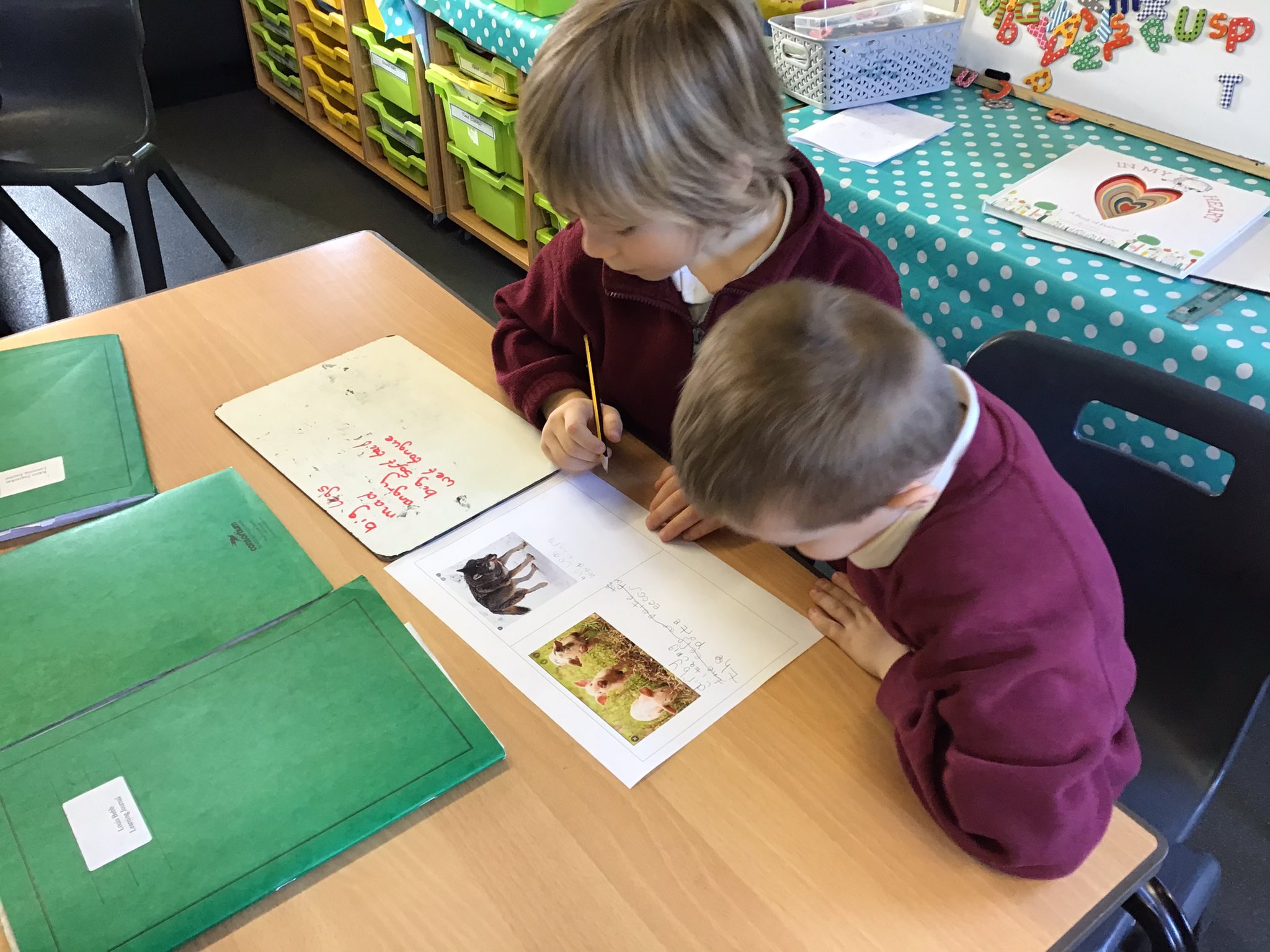 Maths –
In Maths this week we have been developing our understanding of  dividing. We have learnt that dividing means sharing equally. We have explored that not all numbers can be divided equally into equal groups. We used different concrete and pictorial representations to help us solve problems. We have now moved onto Fractions! We began by learning about how we can find half of a shape. We linked our learning on finding a half to dividing.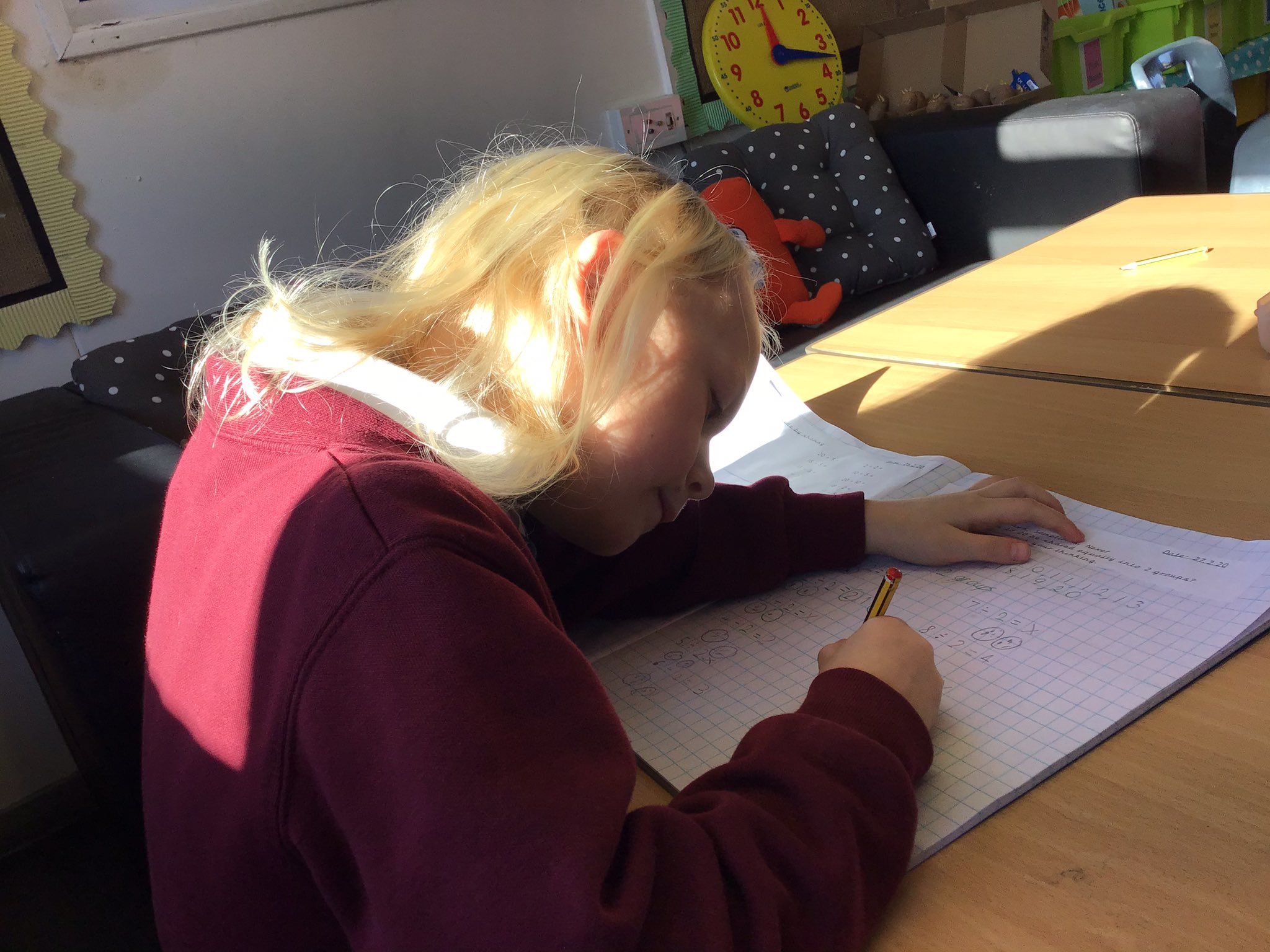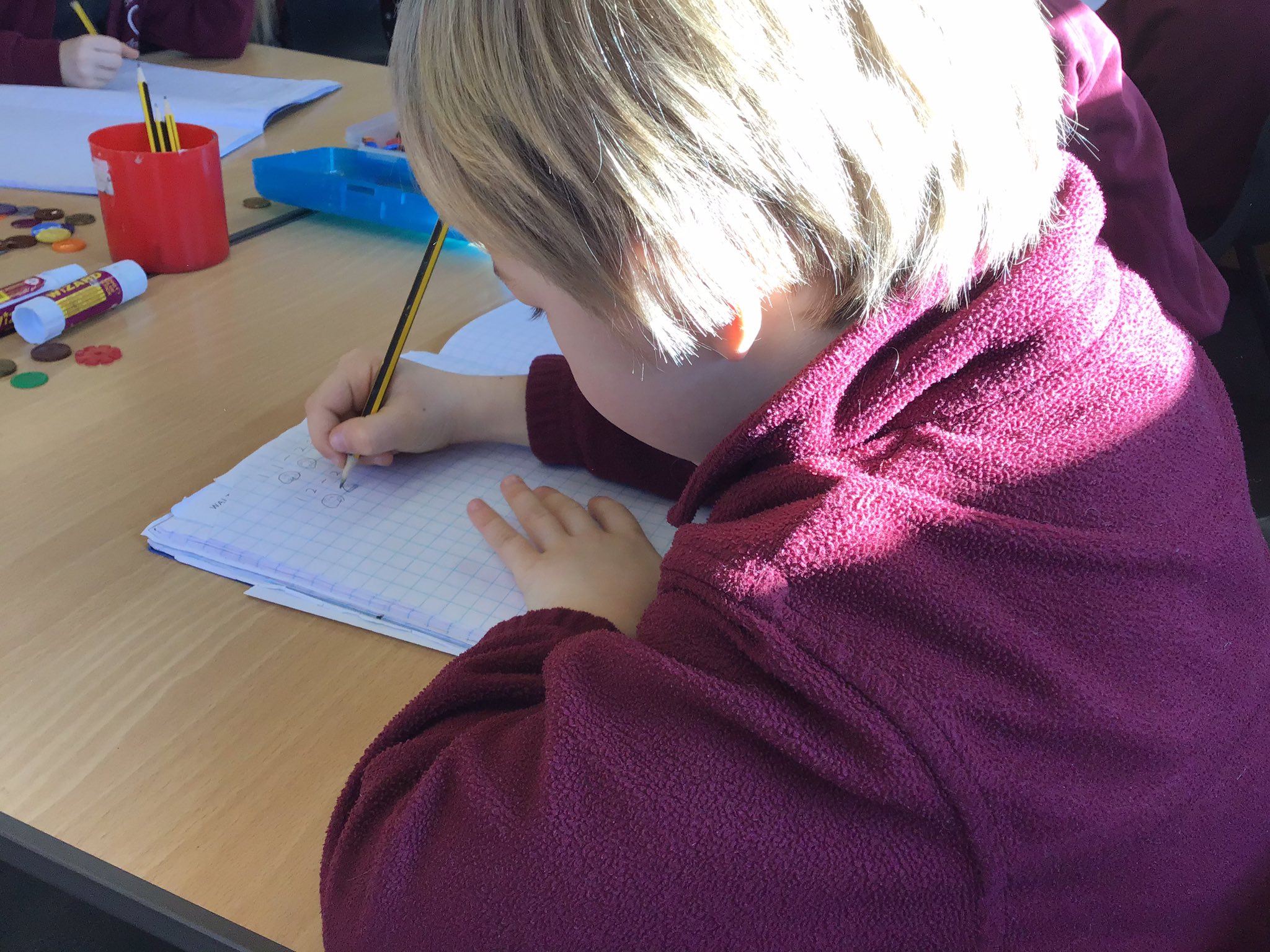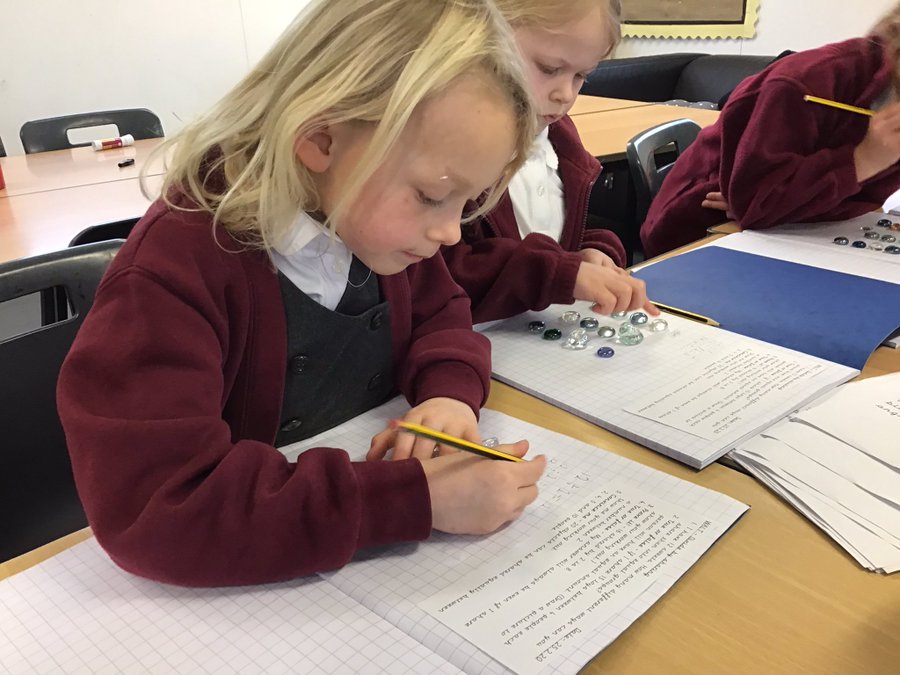 Learning Theme –
Our first learning enquiry question this term is 'What is a designer?' We discussed our ideas of what a designer might be, lots of us thought that a designer draws their ideas and is very creative using their imagination!  We learnt about different types of designer such as graphic designer, web designer and fashion designer amongst others.  We then learnt about Jock Kinnear and Margaret Calvert who were graphic designers who created road signs in Britain. We thought about signs that we could use around our school and designed our own signs for different rules such as no running and a quality line.
We then learnt about architects and how they design buildings. We learnt about the different countries within the United Kingdom and learnt about 2 famous pieces of architecture for each country.  Our final designer for the week was a stop motion animation designer, we learnt how animations are designed first before they are made. In teams we created plasticine characters from the 3 little pigs. We then learnt how stop motion animations are made before we make our own stop motion animations next week.
Term 3
Week 5
We have had a really exciting week this week!
This week has been Mental Health Awareness Week. We completed activities on mindfullness and meditation. We also really enjoyed taking part in Pokemon Yoga! We were all really great at turtle pose!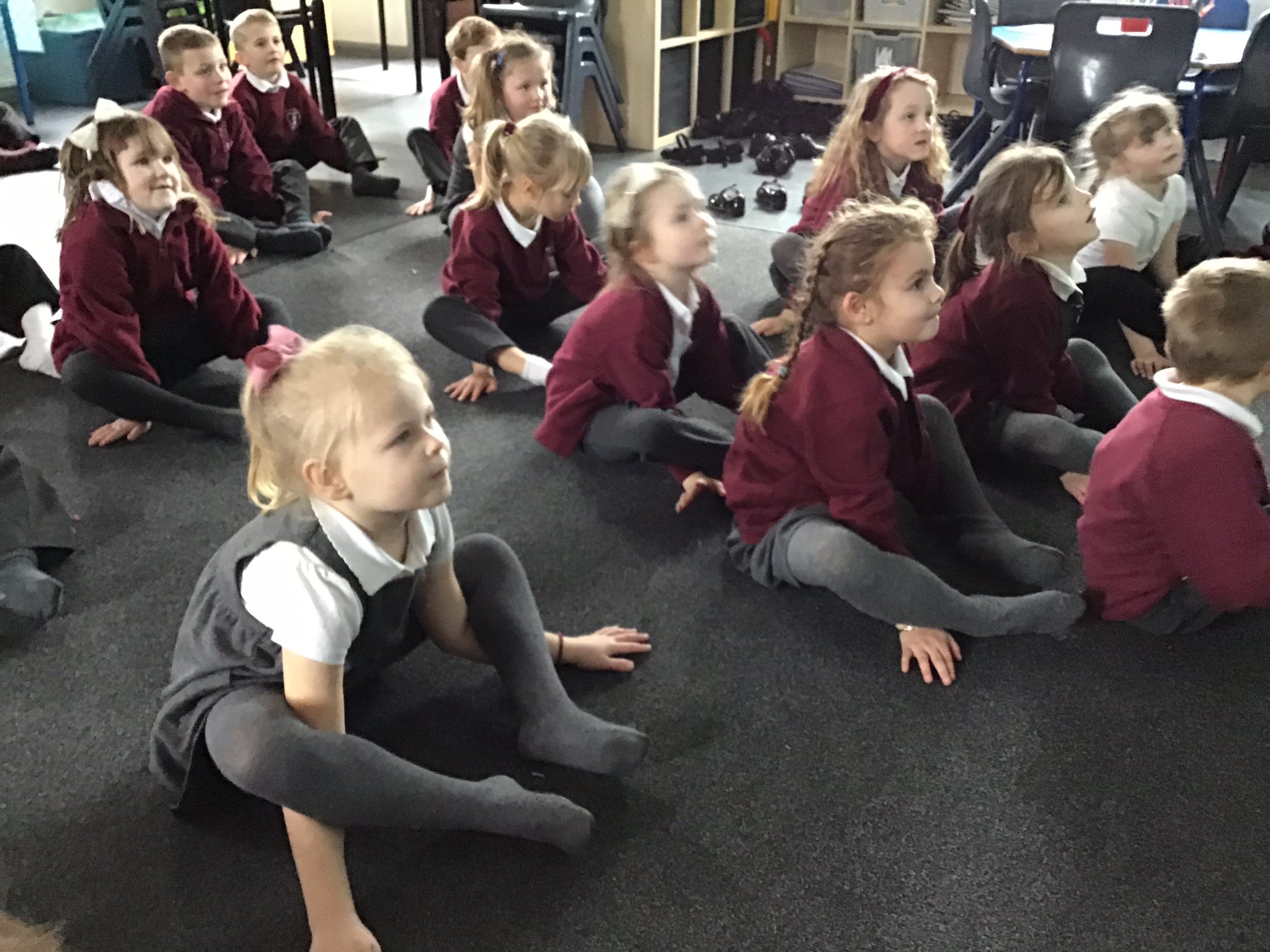 This week we had Science Day, our learning enquiry big question is 'How can I keep myself safe and warm?' The children investigated different materials for their warmth and waterproofing abilities.
This week we also learnt how to give and write precise instructions or algorithms for making a jam sandwich! Lots of our jam sandwiches didn't make it until breaktime because they were so tasty!
Week 4
This week the Year 1 crew have been fantastic! It made the decision of Learning champion and Hot Chocolate Friday incredibly difficult! As a reward for the class, on Friday we got to go outside and help Mrs Loach plant some bulbs ready for Spring.


Maths
this week in maths we have learnt about making equal groups and creating arrays. Everyday we practise our timetables by counting in 2, 5 and 10's by dancing! We love being disco divas and disco dudes to practise. We have got really good!
English
This week we have learnt about how to share our opinion in a debate. We learnt different sentence starters that we could use to help us to express our points of view. Then we worked with a partner to discuss whether we thought toys from the past or toys we have now are better. We thought of some really great reasons why we believed our opinions to be true including:
"I believe that old toys are better because they will not give you a shock when you are trying to look at all of the details!" 
"In my opinion toys from the past are better than new toys because you can pick them up and move them around without needing batteries!"
Learning Theme
we have loved our learning in theme this week. We have learnt about games and toys from the past including marbles and cats cradle. You may have seen many of the Year 1 crew playing this. It was one of their favourites! we then learnt about the history of Lego and watched a short video explaining this. We thought about how the Lego kits have changed over time. We then worked within a team to design our own Lego kit. On Friday afternoon we made our Lego kits in a team!


Week 3
Theme
What another amazing week of learning we have had!
This week we have been super keen to learn about how toys have changed over time. We looked at what toys from the past were made out of and compared them to modern day toys. We also looked at the differences in how they work.
We heard that some children had said that toys from the past are boring. We were shocked! We wrote to persuade them that toys from the past are still fun today!
English
We watched a clip from Toy Story (Woody is replaced) in which Woody was knocked of the bed and on to the floor because Andy was so excited to have received a new toy for his birthday. We ask questions
First we discussed what happened in the clip…
Why do you think Woody was on the floor? How was Woody feeling?   What could Woody see? Who is Andy?
What other characters are in the scene?
The children then role played the scene and some choose to act out their scene to the class.
We watched the clip again and listened carefully for any questions that the toys asked Woody.
We discussed how we know these are questions?
We though of different ways that we can start a question sentence. (who, where, why, when, how, what)
We wanted to get an idea of how Woody may have been feeling and what he may have been thinking so we thought of questions to ask him and went on to have a go at answering in character.
We then went on to write about what happened to Woody, what he was thinking and how he was feeling. We wrote in past tense and used conjunctions in our writing. We also thought of synonyms for the feeling sad and unwanted to include in our sentences.
Later on in the week we turned back into Woody again. Every time someone said 'Hello Woody' we all shouted hee-haw. After enjoying the clip and a bit more acting, we wrote a diary as Woody. We challenged ourselves to include conjunctions, write in past tense and include some of the vocabulary that we had learnt this week.
Maths
In maths this week we have continued to count in multiples of 2, 5 and 10.
We have been learning how to make equal groups.
We used counters to show our understanding and had to verbally explain what we had represented.
3 groups of 4 is 12 –
'We have three groups and in each group there are four. There are twelve altogether.'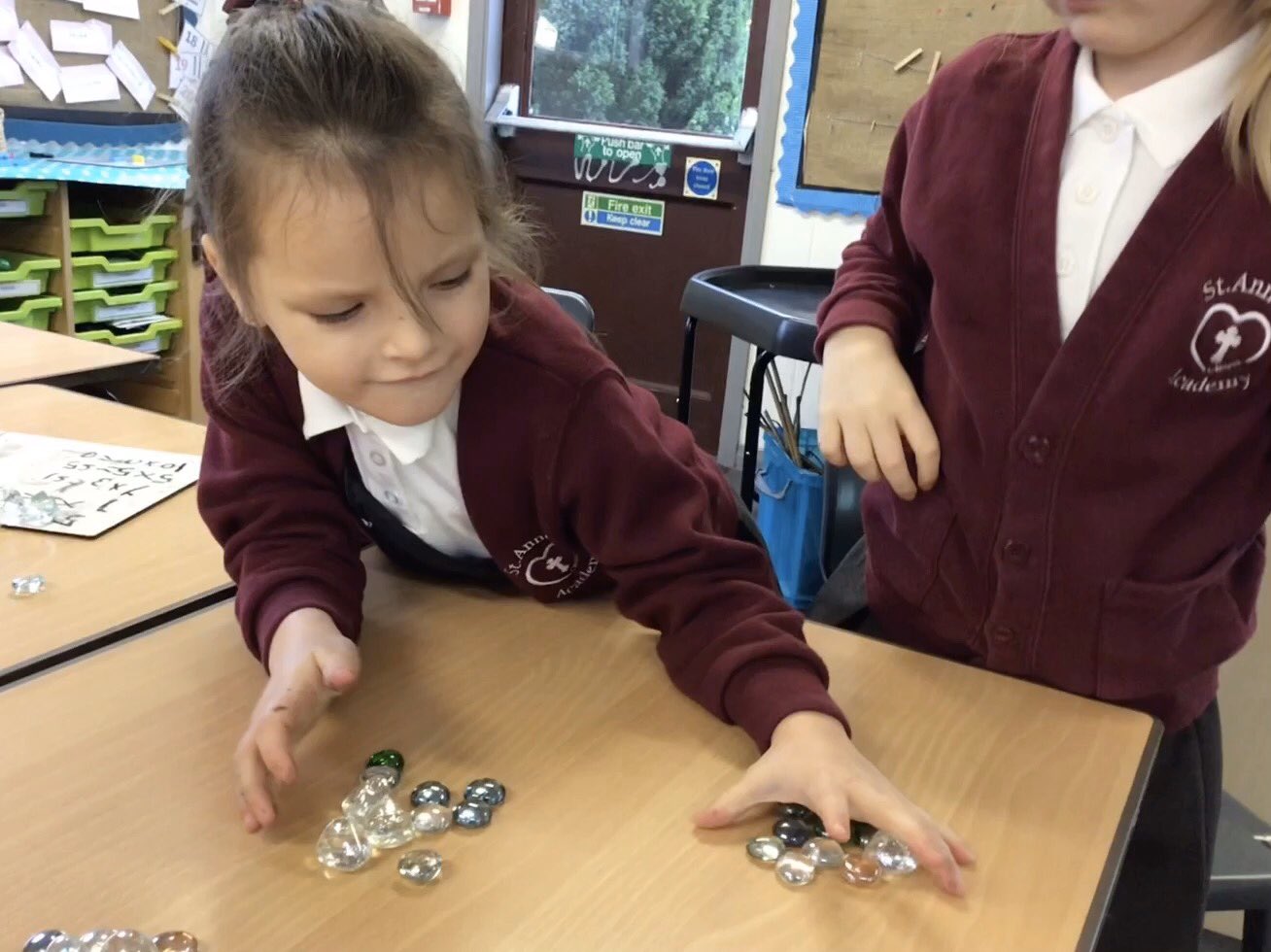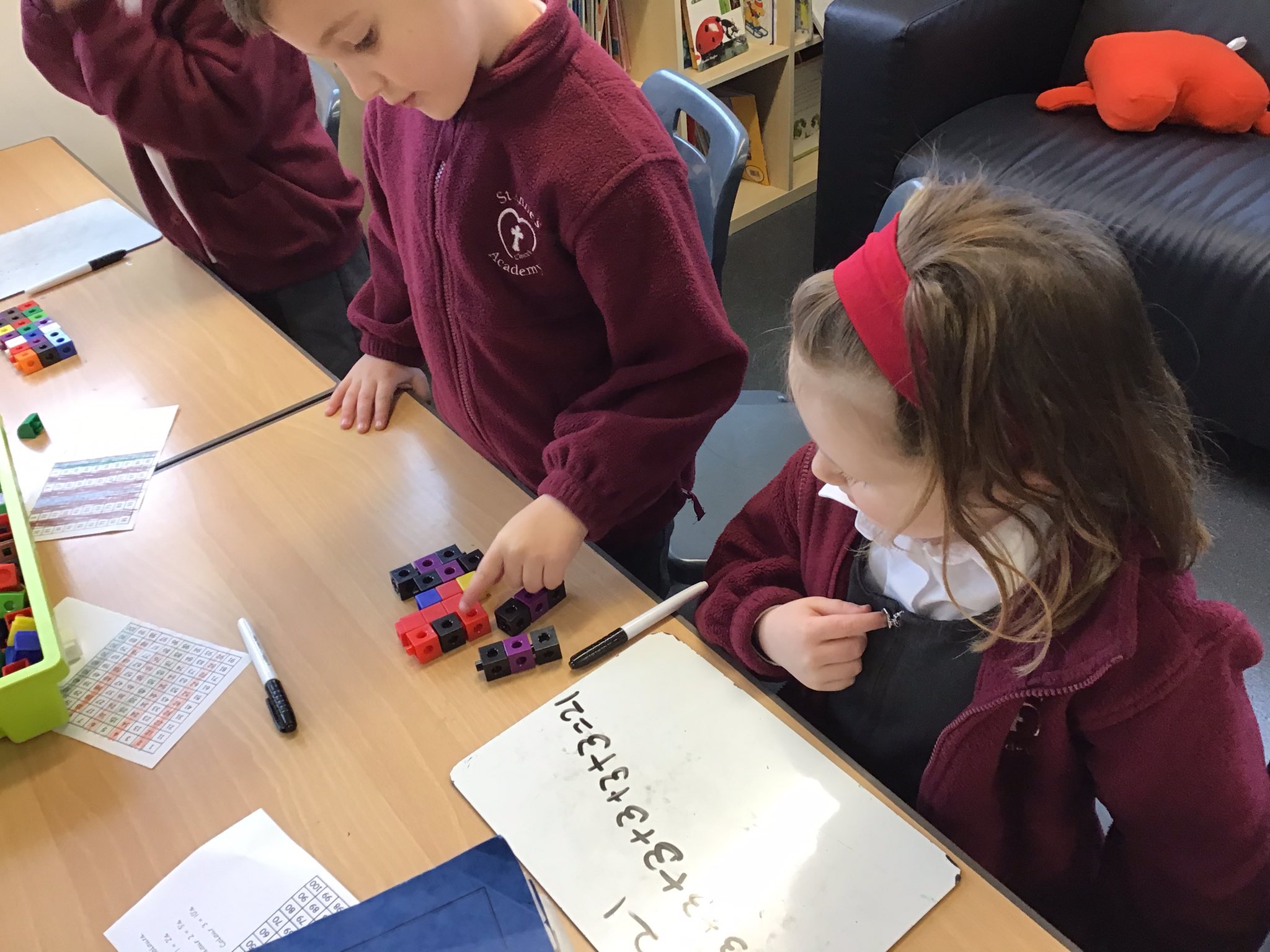 RE
In religious education this week we thought about our school rules and how when we follow them they help us to make positive choices. We learnt that God spoke to Moses telling him The Ten Commandments. We learnt that these are the rules that God wants people to live by.
Week 2
This week has been incredibly busy in the Year 1 crew! We have been planning and writing our very own story based on the Egg box dragon and the toy that we created. We learnt different skills of what makes an exciting story including sentence openers, adverbs and verbs. We have written a little bit of our story each day and it keeps getting better and better! It has made the decision for Hot Chocolate Friday and this weeks worker of the week incredibly difficult! As a result, we had 3 workers of the week and 1 hot chocolate Friday winner for people who are always trying their best!
In maths this week we have been learning how to partition 2-digit numbers, how to compare numbers to 100 and order them. We love using dienes in order to help us understand our maths. Please check out Miss Haspell on Twitter to keep uptodate with what is going on in the classroom!
Week 1
Welcome back! We hope you all had a fantastic break.
We have started our new learning theme 'What's it made of?' Our first inquiry is what is my toy made from?
We learnt about a company that really care about our world and make new toys only using old plastic milk bottles. We have also been reading a book called 'The Adventures of Egg Box Dragon.' Egg box dragon is a toy made out of recycling that was made by a girl called Emma.
We designed and made our own new toy out of recyclable materials. (Thank you for the donations!) Our toys were made from plastic, cardboard, foil and paper. We planned our ideas first and then made dragons, robots, unicorns and castles to name a few. We learnt that you don't always need expensive toys from the shop to have fun. Our toys were great!
Week 2
We have been writing letters to Mrs Dadds in reply to an 'email' that was sent regarding removing of the trees and grass around our school. We had to use our learning in order to write a letter to Mrs Dadds explaining the importance of the trees, plants and grass around our school. We used the text 'The bug hotel' to support our learning. We learnt that beetles like to eat dead wood so it is important to have some log piles around our school. We edited and published our writing.
This week we have started our learning enquiry of 'What colour is autumn?' We looked closely at the artist Gustav Klimt and identified that he liked to use bright colours, symbols and metallic paint. We used the primary colours to colour mix to match similar colours that he had used in his paintings.
Week 6
This week in English we have started a new story called 'The ugly bug club' this is a perfect book to coinside with Mental Health Awareness week. It tells the story of different garden bugs and their worries, such as the spider who wishes that people would stop screaming and yelling when they see her. On Monday we worked together to create actions to help us retell the story, we also explored the vocabulary in the book and thought of different synonyms for sad. On Wednesday we got into role as the different characters exploring how they are feeling and what they have to say.  On Friday we used our learning from the week to help us write in role as the characters. We used our new synonyms for sad, the words because and 'and' and we also learnt that when writing in role I is always a capital letter.
In Maths this week we have been exploring number bonds within 10. It is a really important skill to master in Year 1 and helps the children to become speedy mathematicians! We have been using ten frames to help us.
This week we have all finished creating our modrock creatures and they look fantastic! We explored colour mixing in order to create the perfect colour or colours as many have used!
Our focus this week has been RE where we have been exploring the big question of 'How amazing is our world?' We have looked at the different things that make our world amazing and special whilst also looking at the bad things both natural and man made. We have also learnt the Christian creation story and have compared it with the Hindu creation story.
As always find us on Twitter and on the class page to keep up to date with the exciting things that we have been doing!
Week 5
We have all had such an amazing time at Secret World this week learning all about British animals and how we can take care of them. This linked beautifully with our learning enquiry of 'what would be the perfect creature to live in our garden' and our next one which is 'how do we attract more?'
Secret World are a fantastic organisation that showed us exactly how they catch, treat and rehabilitate different creatures. They taught us all about the different creatures that they meet and help. We saw foxes, badgers, birds of prey and hedgehogs.
We went pond dipping and found all sorts of interesting creatures!
Week 4
This week we have been learning about the amazing creatures that we can find in our gardens and around us. We have been looking closely at hedgehogs in our English and have been writing excellent information texts focusing on what they look like, where they live, what they eat and their super power. As part of our whole class guided reading we deepened our vocabulary by learning about adjectives and synonyms that can be used to describe different words. We really enjoyed using these in our writing. During our afternoons our learning enquiry has led us to investigate other animals that live around us and being able to put them into categories. We learnt about mammals, birds, reptiles and fish. Having spent the week learning what makes creatures from each of these categories exciting, we are really looking forward to applying our learning and creating our own creatures next week!
Key Information
TT Rockstars and Spelling Shed are now set up and ready for your children to use. These are excellent tools for supporting your child at home in a fun and exciting way! Please sign in, have a go and let us know what you think.
Week 3
What an amazing week in the year 1 crew! Addison enjoyed being our worker of the week this week for her amazing writing describing a creature that a hedgehog would eat. As part of our learning theme our learning enquiry over the next 3 weeks is 'What would be a perfect creature to live in my garden?' We have been reading a story called 'Prickly Hedgehogs'. We have been learning all about what they love to eat most! We have then written some fantastic 'Who am I?' poems.
In maths we have been exploring out understanding of numbers to 10. This time with a focus on finding 1 more and 1 less. We played lots of games with dice and used concrete resources to make the numbers. We have now started being able to compare our numbers using the vocabulary greater than and less than. We also learnt about Charlie the crocodile who loves nothing more than to eat numbers but he is a little bit greedy only wanting to eat the biggest ones!
As our learning enquiry question is all about what we would see out of our window, we have learnt about how to classify animals and the different animals for that classification. On Monday we learn about reptiles with a focus on adders. We enjoyed learning about the different things that
they eat and what makes them a reptile. On Tuesday we learnt about different types of fish that can be found in British water. We looked closely like scientists at a trout, plaice, John Dory, Cornish Meager and several mackerel. We really enjoyed using magnifying glasses to look closely but it was a little bit stinky!
Next week we finish off by learning about birds where we are going to be making our very own birdfeeders to help the birds prepare for the winter.
Reminder – As always if you have any questions or queries please pop into see Miss Haspell at the start or the end of the day.
Reminder – We will be going to Secret World on Friday 4th October 2019, we need 3 parent helpers, we have 1 s far but could do with another 2. If you would like to come and help please pop in and speak to Miss Haspell.
Week 2
This week in maths we have been focusing on counting to 10. We have counted forwards and backwards from different starting points by creating our own number lines.
Week 1
This week we have all been settling in beautifully to our new classroom. We have been working really hard to learn the new routines for our classroom and remind ourselves of our 3 school rules:
Respect ourselves
Respect others
Respect the environment
Miss Haspell had a go at making her very own playdough this week which didn't work out and made the children very sticky!
Welcome back and welcome to the Year 1 crew!
In Year 1 this year we have Miss Haspell and Mrs Loach. If you ever need to speak to either of us at the start or end of everyday then pop into see if. If you would like longer with us then we can arrange a meeting before or after school at a time that is convenient to you.
Our learning theme this term is 'What's Around Me?' The children will be focusing on British wildlife with a trip to secret world.