Classes 2019-2020 -
Busy Bees @West Wick 2019-20
Keeping up with your learning Summer Challenge!
You have blown us away with your enthusiasm and engagement throughout school closure whilst continuing your learning online. We are so proud of you.  Thank you for all of your support. To keep you busy over the summer period, we have listed a few exciting activities which you may enjoy in preparation for Year 1. Please see the link below for more information;
Over summer letter @ West Wick
Staying Safe by Water 
This week is the RSLL Drowning Prevention Week  and as the sunny weather continues and we are  increasingly spending more and more time outside near and close to water, it is so important our children know what to do to keep themselves safe as well as others.  There are many signs, signals and small strategies that once known could save a life. Please take a look at these useful resources and follow the link  to the RLSS website: https://www.rlss.org.uk/dwp-ttretffgsdg45354367hjksakyuiydauksh?formRef=95c35125

DPW Animation Fix 2020 FINAL.mp4

Primary school presentation – DPW V2.pdf

Spot_the_Dangers_2020.pptx
E-Safety
Please follow these links for essential information to help keep your little Busy Bee safe online.
Wednesday 20th May 2020
Today is St. Anne's Virtual Sports Day!   Please click on the link below for details.
St. Anne's Virtual Sports Day 2020
Calling all budding singers – Looking to the rainbow challenge!
Don't forget to read the help me guide and see the resources attached to get involved in this challenge!
As a Church school we spend time every day in the act of Worship where the whole school comes together as a community in a time to reflect, pray and sing. As a school, we LOVE singing and the children are always enthusiastic about new songs.
I am sure you will have seen many videos being made of choirs singing in isolation in various forms on the news or social media. Each one is wonderful and so we have decided to create a St. Anne's whole school singing video with a beautiful song which links nicely to the Christian value of HOPE.
The song we have for you to perform is called Looking to the Rainbow. It has been written especially for schools to perform during the Covid-19 lock down by Nick & Becky Drake (Worship for Schools Organisation).
Monday 23rd March 2020
Please find below a copy of the home learning ideas previously sent home with your child. This is a menu of activities for you to choose from and record on Tapestry. Busy Bee staff will be communicating with you and your children via Tapestry and we very much look forward to you communicating back to us and seeing your child's home learning. In addition to this, we will be giving daily ideas on Tapestry to support you and your child during these highly unusual times.
How to support your Reception child at home in the event of school closure.
In the event of the school closing it is important to keep your child practising the skills we have taught them in school.  As they begin their learning journey toward being readers, writers and mathematicians they will need to read daily, write daily and engage in practical maths games and activities daily.  Therefore we have put together a few ideas and useful websites to support you and your child.
Reading:
Read to your child from your home 'library'.
Use the 'Teach your monster to read' app which is free to join.
Practice their sounds and red words and write simple sentences for them to read using the sounds they know.
Phonics play is a useful website with free phonics games
Letters and Sounds' website has lots of free phonics activities.
Phonics:
Practice the sounds we have already learnt ~ a-z and the digraphs sh, ch, th, ng, nk, oa, ar, ee, oo, oo, oi, ur  and the trigraphs igh, air, ear.  Practice reading and writing simple sentences made up of these sounds and the sight words we have learnt.
Sight words
Writing:
Keep a writing journal and use things you do or play to inspire them with their writing.
Practice their letter formation.
Play quick write where you say a sound and they write it.
Write simple sentences about their drawings, pictures or models.
Pobble 365 is an online resource that gives a picture for each day of the year to inspire writing and also gives activity ideas. You could write a couple of simple sentences about the picture each day.
Communication and Language:
Learn a traditional tale such as Little Red Riding Hood, or the Three Little Pigs and use toys or puppets they have in their toy box to retell the story
Spend time reading, talking and playing and limit time spend on tablets or computers.
Maths:
Play simple number games especially using a dice.
Watch number blocks and use the program to inspire maths talk.
Cook with your child and encourage them to weigh the ingredients. There is lots of subtraction to be done when you come to eat!
Top Marks is a useful website for number songs, rhymes and games.
Do simple calculations using everyday objects
Read number stories and have fun with dot to dots
Hit the button is a free online game that gives quick fire questions to help practise maths for 5-11 year olds. Here is the link: https://www.topmarks.co.uk/maths-games/hit-the-button
Religious Education
In RE we will be learning about the Easter story.
This is a link to a 5 minute video of the Easter story for your child to watch.
https://www.youtube.com/watch?v=HL8R158Ujp4
Science
We are thinking about new life and new beginnings and your child has a caterpillar to observe at home.
The caterpillar will go into a chrysalis inside the pot they are in. You will not need to do anything to your caterpillar other than observe it. When the butterfly emerges from the chrysalis it will have wet wings. Let these dry off a little and then you can release your butterfly.
Please talk to your child about the changes that occur over time to their caterpillar. Please use the scientific vocabulary with your child eg. Chrysalis, egg, emerges, hatch, metamorphosis, life cycle. Talk about the meaning of the words.
Please make observational drawings of the changes to the caterpillar and support your child to label their pictures and write simple sentences for example,
'The caterpillar has got big.'   .
'The caterpillar is in a chrysalis.'
'The butterfly has red and black wings.'
Create a caterpillar diary and count the number of days the caterpillar is at each stage of development.
Our Class Prayer
Dear God
Thank you for another happy day in school.
For the lessons we have learnt and the games we have played.
Let us come back tomorrow for another happy day.
Amen
17/03/20
Today, we have sent out a link via email and text asking you for your  permission to create a google classroom account for your child/children. To enable us to provide our children with an online learning platform, we need gather this information as quickly as possible before sending out instructions, guidance and logins to support you with using this if you are a family who is self-isolating or in the event of the possibility of a school closure.  If you have any questions, please speak to your class teacher or Mrs Hardy-Smith.
Welcome to all our amazing new Busy Bees and their families. We have had an extremely positive start to school with children renewing old friendships and developing new ones. They have enjoyed exploring their new environment and we have loved getting to know them even more.
During the week the children have had lots of play experiences to choose from and we have seen them constructing-in the Builders yard, drawing, painting and using different media and equipment and making amazing things in the creative area.  They have played in the garden, the classroom and the Learning  Street and they have danced in the hall!
We are really looking forward to next week when they start full days.
Week 2
It has been a wonderful week of meeting up with old friends and making new friends this week and the children have done some amazing learning this week.  They are learning the rules for our classrooms and the routines of the day and I am so very proud of how they have adapted to full time in school.
Some of the learning experiences the children have experienced this week have been from the texts Room  on the Broom when we looked at rhyming words and The Three Little Pigs when we used puppets to retell the story.  In Maths the children have been looking at arrangements of objects and saying how many there are as well as counting objects and recognising numbers.
We have also made the most of the gorgeous weather and have spent lots of time in the garden with our friends.  Because of the hot weather the children have had to take off their jumpers and we have found several have no names in them.  Please, please, please label everything as it makes it very difficult for your children and us to match child to jumper without it being named!
Have a wonderful weekend
Week 4
This week the Busy Bees have enjoyed listening to and learning from the classic tale of The Three Billy Goats Gruff.  We have acted out the story using our beautiful puppets, they have imagined how the characters in the story were thinking by being 'in  the hot seat' and they have put on 'shows' using the story map as a script.  In our creative area they have made their own puppets, created scenery to retell the story in and have created the most amazing, scary trolls!
In Maths the children have been sorting collections of objects and thinking about the sorting rule they are using. They have been so very creative with this with some children sorting by wings and no wongs and even by facing left and facing right ~  what a creative bunch they are!
Week 6
How quickly this term has finished and what a great start to school for all our Busy Bees.  It was wonderful to meet with families for our Learning Review Meetings as I said to many of you the relationship between school and home is so important in making this a successful first year in school.
This week we have had enormous fun with the return of the slightly more settled weather and the children have enjoyed telling their own innovated stories in the garden.  We have had puppet shows and storytelling as well as lots of amazing art work and creative building.
In our maths learning the children have been adding one more and we had lots of fun playing games that supported this development.  We have also read lots of maths stories and the children are now getting really good at representing their mathematical thinking through mark making ~ thank you for your support with this!
We now have two weeks off and I hope you have a wonderful time with your lovely children.
Week 1 Term 2
It was lovely to see all the children after two wonderful weeks off.  They have returned to school really happily and eager to learn which is fantastic as this week we have started to introduce the letter sounds in phonics and the children have absolutely loved the start of the most important learning journey ~ reading.  This week we have introduced 's' as in snake, 'a' as in apple, 't' as in tin and 'p' as in pig.  They have also learnt the sight word 'the'.  If you would like to support the children at home, why not look for objects around the house that begin with these sounds.  It would be great if you could record what you find on Tapestry.
Also this week the children have been consolidating their recognition of numbers to 20 and have been finding numbers that are one more or one less than numbers to 10. We have also been celebrating differences in preparation for 'Anti-Bullying Week next week and learning why we celebrate with fireworks on the 5th November and looking at the Hindu festival Diwali.
Tuesday 12th November is our phonics family workshop and it would be lovely to see as many of you there as possible.  We will be showing you how we teach phonics and giving you lots of practical ideas about how you can support your child's developing phonic knowledge and early reading.
Week 2
A massive thank you to everyone who attended our family phonics workshop last night.  I passionately believe that by working together we can achieve amazing things!
This week the children have been busy learning new sounds and words and practicing the ones we learnt last week.  Please support your child at home by finding objects beginning with these sounds: i as in ink, n as in net, m as in mat and d as in dog and try reading and writing this weeks sight word 'to'.
in our math this week we have been exploring the properties of 2D shapes as well as identifying and naming the shapes.  Everyday we count objects, recognise numbers and play counting games.  If you would like to support at home why not put numbers around the house and go on a number hunt!
In other things we have read the story of 'The Prickly Hedgehog' and have made hedgehog environments, play dough hogs and have looked at hibernation and autumn collections.
Week 3
This week the children have been exploring lots of different professions as a conclusion to their learning theme.  They have been engineers, builders, vets, doctors, stylists and of course teachers and it has been great to see them using so much technical vocabulary in their role play and discussions.  It has also been funny to hear myself in their role play with their favourite thing being my very poor attempts at drawing!  We will keep their ideas about what they want to be for when they are in Year 6 so we can look back on them.
This week we have been mathematicians and have really consolidated the children's recognition of numbers to 20 and we have played lots of ordering number games with them.  Every day we have a phonics session where we learn to be readers and writers and this week we have introduced the sounds 'g' as in gate, 'c' as in cat, "k' as in kit' and 'e' as in egg.  The sight word we are learning is I.
I hope you have all had the letter home about their Nativity costume.  If there are any problems with them please come and see us as we do have some spare costumes in school.
Week 4
Christmas has come to reception this week and we have lots of beautiful activities which will support the children learn about why we celebrate Christmas.  They have listened to the Christmas story and it has been lovely for them to relate it to the Nativity  which they have been practicing in readiness for next week's performance.
In the Learning Street we have a beautiful Christmas shop where the children can buy Christmas baubles to decorate the tree and as part of our maths learning we have been learning about money.   In phonics this week we have introduced the children to the sounds 'f ' as in fan, 'h'as in hat, 'b' as in bat and 'l' as in lamp.  the sight word is 'no'.
Week 5
We are looking forward to welcoming you to our Nativity performance next week.   The children are very excited about it and we have enjoyed practicing together with the year 1 and Year 2 crews this week.
Week 6
The Nativity this week was amazing!  I was so proud of each and every one of the Busy Bees who sang and danced so beautifully for the nativity.  A special shout out to Arthur who was brave enough to sing in front of two huge audiences all be himself ~ he certainly was a superstar!
Christmas has truly arrived and the classroom is sparkling with crafts as the children enjoy making things for you to keep and enjoy year after year.  They have also been enjoying some Christmas maths activities in the shop using real money and making paper chains with repeating patterns as well as solving simple numberless Christmas word stories.  In phonics we have been consolidating the sounds we have learnt to date and the children are doing lots of reading and writing simple words and sentences.
A little reminder that next Wednesday is Christmas jumper day and we will be enjoying Christmas dinner and lots of Christmas games and activities.
I know it is a busy time of the year but please, please, please, read with your little one ~ it really does only need to take five minutes and it will make a massive difference to them.
Many thanks for your continued support.
Week 7
It is hard to believe that we are know at the end of Term 2!  We have been thrilled by the learning that is happening this term and excited about what new learning we will be doing together in Term 3. We have a new learning theme, 'how can I be a superhero?' and we are asking that if you have a post Christmas clear out and have any superhero goodies or baddies that you could spare us we would be very grateful!
This week has been very sparkly with lots of Christmas activities.  The children have done two lots of cooking and made numerous goodies for you to treasure from their first Christmas at school.  We have been consolidating our learning of phonics and the children are all keen to read.  Please take the time over this busy period to share lots of stories and to read with them.  We will send several books home with them for the holidays.
I would like to take this opportunity to wish you and your families a very peaceful and happy Christmas and New Year.
Term 3 week 1
Happy New year to all our lovely children and families.
What a lovely first week back at school after the Christmas period.  We have launched our new learning theme 'how can  I be a superhero' with a visit from the mayor of Weston- super-Mare Mark Canniford.  The Mayor has challenged the children who all came dressed as superheroes to host a ceremony for real superheroes.  Our next terms learning will focus on what qualities real superheroes display.
In phonics this week the children have been learning the sounds 'w' as in worm, 'j' as in jam, 'qu' as in queen and 'v' as in van.  if you would like to support your child why not look for things you have a round the house that begin with these sounds and take pictures for Tapestry of your child with the things they find!
Term 3 week 3
This week the Busy Bees have started to explore what a ceremony is in preparation for our challenge.  They have role played ceremonies and looked at videos of ceremonies and we are all very excited about what our ceremony will look like.
In Literacy we have begun to learn the story of The Smartest Giant' and thought about the 'superpower of kindness' .  Perhaps you could catch your children being kind and record for Tapestry!
In phonics we have now finished all the letters of the alphabet and the children are independently writing simple sentences using the sounds they know.  They are really enjoying phonics and your support with reading is very much appreciated.
In Maths this week we have been learning about shape and have introduced 3D shapes.  If you would like to support your child with their learning at home why not go on a shape hunt and record for Tapestry -we would love to see what they find.
Term 3 – Week 4
In phonics this week, the children have learned the sounds /ai/ as in rain, /ee/ as in bee, /igh/ as in high and /oa/ as in goat. The red words we have learned are 'all' and 'they'. Please continue to read with your child as often as possible and practise reading and writing the sounds and red words with them.
This week we have been learning about real life super heroes and had visits from police officers Dave and Attia, Grace a world champion swimmer and Amy the Education Officer from Bristol Zoo. The children learned that to be a real life superhero you need to be kind and think of others, caring, brave, helpful and have 'stickability' and never give up.
The children have decided that they want to be superhero conservationists and are going to collect crisp packets to give to Bristol Zoo to be recycled. Please send in your empty crisp packets and we will collect and recycle them. The children also want to work over the next few weeks to make people aware of the dangers rubbish poses to our planet and especially animals. They will be sending out the message to 'Put a knot in your net' meaning put a knot in fruit nets before recycling and also to cut plastic rings that go around tins and cans. Plastic rings pose a huge threat to animals if they are not cut before being thrown away.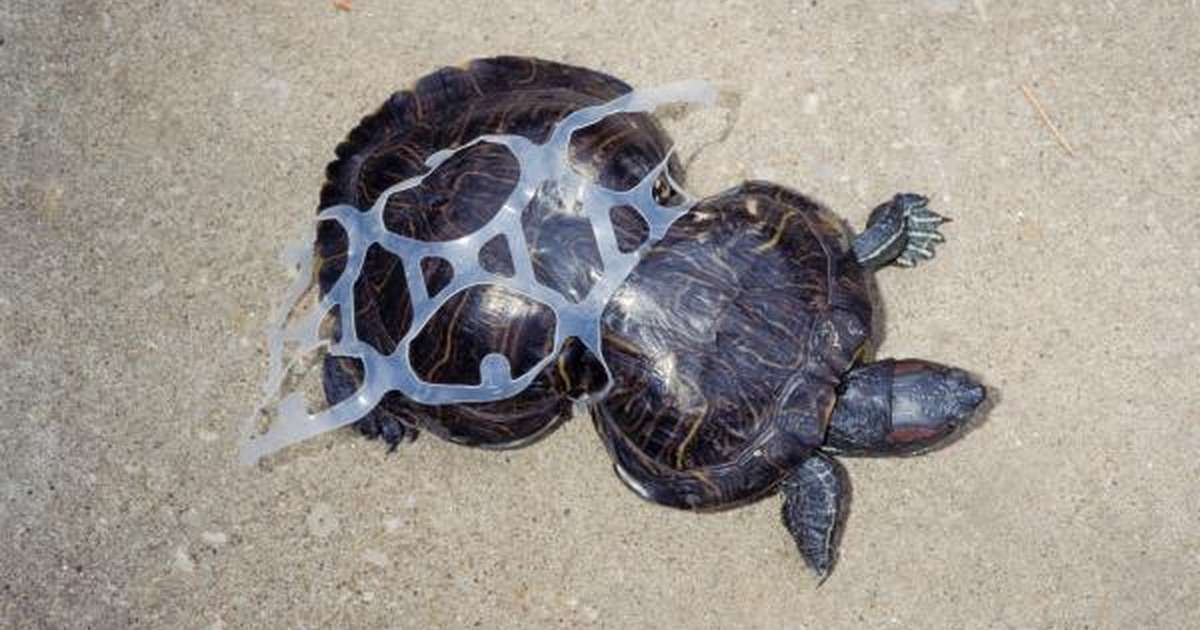 Term 3 Week 6
This week the Busy Bees have been super busy getting ready for our Lord Mayor's ceremony.  They have been thinking about how real superheroes are kind to other people and have thought about kindness towards others and how it feels when others are kind to us.  It was lovely to see the children making a special effort when playing to include everyone and  to think about their friends feelings.
Following on from our visit from Bristol Zoo we have also been thinking about how we can protect our planet and the animals who share it with us.  The children have been learning about the importance of recycling our rubbish and have been learning about the symbols we use to recycle.  They have also been challenged to collect 100 pieces of recycling towards the purchase of a tree to plant in our school garden.  It would be lovely if you could support the children to bring in three or four pieces of recycling which they have identified from the symbols. We look forward to planting a new tree together as Planet Protector Superheroes!
In maths this week the children have been finding lots of different ways of making 10.  They have done this in lots of different ways including using blocks, Numicon and toys they play with.  They are all becoming super mathematicians ~ why not do some addition and subtraction with them at home and ask them to talk about what they are doing as this is an important skill they are learning in school.
Finally, we would like to wish you all a very happy half term.
Term 4 weeks 1 and 2
What a busy start to Term 4 we have had!  It was lovely to see everyone at our Learning Review Meetings and to know that we have such amazingly supportive families ~ thank you.
As we near our 'superhero ceremony' the children have been extremely busy preparing songs to share with you.  we look forward to welcoming you all on the 17th March at 9.30am in the hall.
In their learning the children are applying the sounds we have learnt previously to their writing during this consolidation phase of phonics and we are super impressed with the quality of writing the children are showing. Thank you for your support in encouraging them to write at home and or putting your observations on Tapestry.
We have had a very exciting delivery in class with the arrival of some eggs which we are incubating in the class as part of our 'life cycles' science enquiry. The children are learning what happens inside the egg during this period and are so excited about the prospect of chicks.  In coming weeks we will be looking at other animal and plant life cycles and if you would like to support your child with their learning why not visit a farm during the lambing season and record for Tapestry.
In Maths we have been working on different ways of making 10 and this is something you can do at home with them.  When shopping put 4 potatoes in your basket and work out together how many more to make 10 potatoes altogether.  you can apply this principle in many different ways including other food items, toys and natural objects collected on walks.
Week 3
This week we have been scientists and we have been making links in our learning between the life cycle of a chicken and the life cycle of a butterfly.  We had a very special delivery of 30 tiny caterpillars on Friday and over the weekend and through the week they have grown enormously.  The children have read information books and stories about the life cycle  process and have a great deal of knowledge about what happens.  They have used the scientific skills of observation and prediction and we have had some really lovely questions as they have worked
In RE we are thinking about Easter and this week the children listened to the story of 'The Last Supper' (Matthew 2;26-28) and reflected on their friendships and who they would like to share a special meal with if they were going away.  The children were so insightful and many of them felt they would like to share it with their class friends.  It is lovely to see the children sharing our Church of England vision as we educate them to be a kind and caring community.
Next week the Mayor of Weston -super -Mare will be visiting us again as we host our 'superheroes ceremony'.  It would be lovely if you could all come along and listen to and see some of the lovely learning the children have been doing this term.  It starts at 9.30am in the West Wick hall!